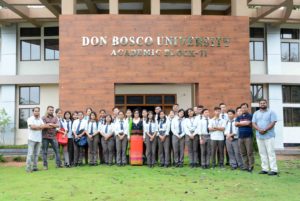 The Department of Mass Communication observed World Press Freedom Day on 3 May 2019 at Tapesia Campus.
As part of the event, a senior award winning journalist and Executive Editor, NE Zine, Ms Ratna Bharali Talukdar was invited to deliver a special lecture on 'Media for Democracy: Journalism and Elections in Times of Disinformation' to the media students and faculty members of the University.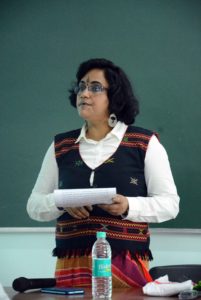 While highlighting the current challenges faced by media during elections and the growing prevalence of disinformation, along with the media's potential in supporting democracy, peace and reconciliation, Ms Ratna Bharali emphasised that 'it is necessary to ask critical questions and verify facts before putting it on public domain. Lies travel faster than truth'.