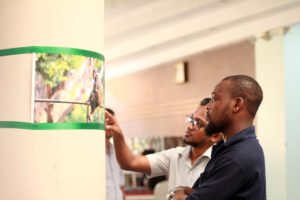 World Photography Day is observed today with a special assembly organized by the Department of Mass Communication.
Shania James, a final year student of Masters in Mass Communication delivered a short speech on the history of photography and awards were also distributed to the winners of Smartphone Photography Competition, organized in commemoration of this day.
The students of Masters in Mass Communication also organized a photo exhibition at the Atrium of Academic Block – I, where photographs of various photographers from North East India were displayed. In addition, a replica of a 'Dark Room' has also been made available for students and staff to visit and have a better understanding of how photos were used to develop in a dark room prior to the digital era.