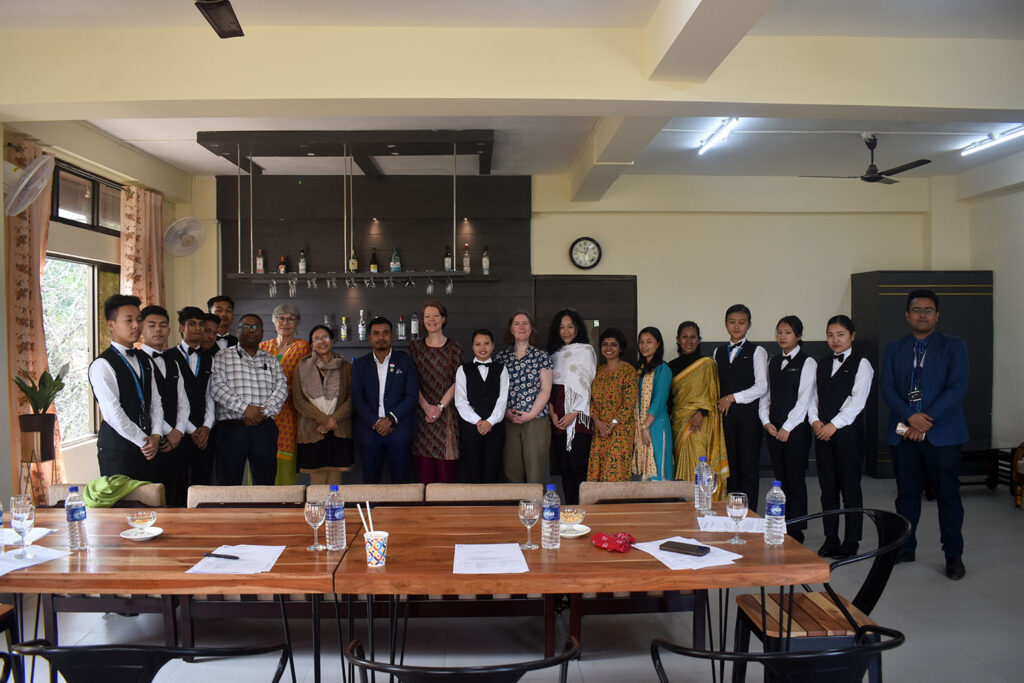 A master class on 'Unique Modern Trends in Cocktails and Mocktails' was conducted at Basic Training Restaurant, Assam Don Bosco University by the Department of Hospitality and Hotel Administration on the occasion of World Bartender Day on 24th February 2023.
Mr. Souvik Sarkar, Head of the Department, started the session with a brief presentation about the significance of "World Bartender Day" and he introduced ingredients used in preparing different mocktails and cocktails.
Demonstrations on various modern techniques used in the preparations and garnishes that are trending in the industry currently were conducted by BSc HHA Second Semester students.
The session ended with vote of thanks by members of University College Dublin Volunteers Overseas (UCDVO) Ms.Hilary Minch and Ms. Richel Cosgrove along with Prof. Ursula Fasselt, Frankfurt University of Applied Sciences, Germany. Dr. Riju Sharma, Director, School of Humanities and Social Sciences and Ms. Kueimi Li, Mandarin Teacher of Assam Don Bosco University along with other faculty members of the Department attended the session.