The University in collaboration with Tezpur University held a week-long joint national workshop on nanotechnology at Azara campus 15-20 December 2014. There are 20 participants from four university institutions.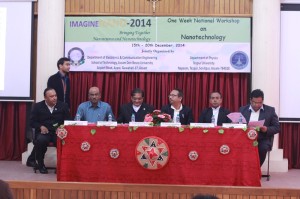 Christened "imagineNANO 2014", the one-week workshop provided a unique platform to the young and enthusiastic researchers specially from the north eastern part of India to get initiated into the latest in Nano Technology expanding around the world through natural analogies, theoretical concepts, practical sessions and logical analysis.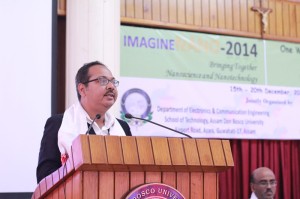 "The workshop target was participants who are enthusiastic about working with nanomaterials either being a student, research scholar or faculty member," said head of department of Electronics & Communication Engineering, School of Technology, ADBU and workshop convenor Dr . Sunandan Baruah.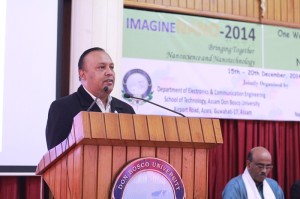 Workshop's co-convenor Mr Bikash Agarwal said, "Nanotechnology is an emerging technology of the 21st century considered by many as a second industrial revolution as it has managed to create an impact horizontally in all the industrial sectors."
Mr Agarwal added, "Novel properties of nanomaterials which are quite different from their bulk counter parts can be applied for developing low cost, environmental friendly, efficient devices for various applications."
The hands-on workshop was conducted at ADBU's School of Technology at the two newly set up labs at Azara. The participants also had a daylong visit to Tezpur University, Tezpur (Friday, 19 December 2014) where experiments were conducted on sophisticated instruments