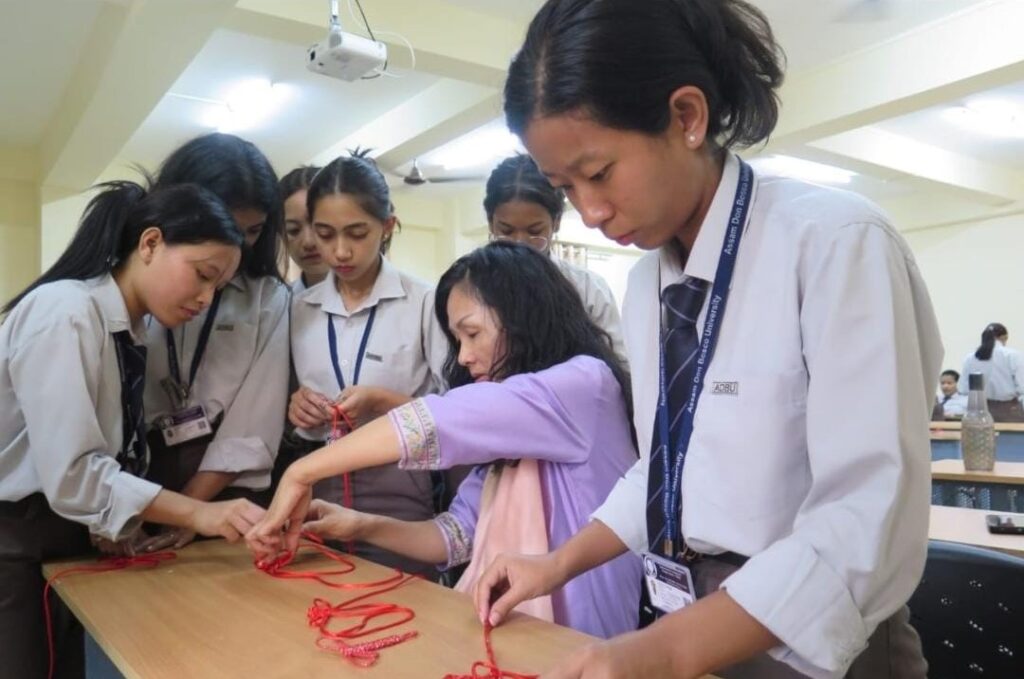 The Educare Club, Department of Education in collaboration with NSS Cell, Assam Don Bosco University organized a workshop on Art and Craft Centric Education and Orientation on Overseas Studies on 28th April, 2023.
The resource person was Ms. Kuei-Mi Li, a Teacher in charge at Taiwan Education Center, Assam Don Bosco University. The objective of the workshop was to enhance the skills of students in art and craft which can be utilized for the preparation of teaching aids and to acquaint the students with the prospects and opportunities of studying overseas. The programme was led by Ms. Shreya Chowdhury, a student of BA 6th semester and a welcome speech was delivered by Augustina Stoila from BA 6th semester, followed by felicitation of the Resource Person and a talk by the Head of the Department Dr. Tania Sur Roy and Professor KC Kapoor.
The Resource Person began the first session of the workshop with a presentation, highlighting some facts about Taiwan, a brief history of Taiwan and its culture, the importance of learning Mandarin language, opportunities in studying in Taiwan, availability of scholarships and job prospects in Taiwan. In the second session of the workshop, the resource person began with a hands-on training of art and craft activities engaging all the students and faculty members.
A total of 50 students with faculty members from the Department of Education participated in the programme. The entire programme was coordinated by Dr. Agnes Humtsoe, Coordinator, Educare Club ADBU and Dr. Ranjita Chanda, Programme Officer NSS Cell, ADBU.