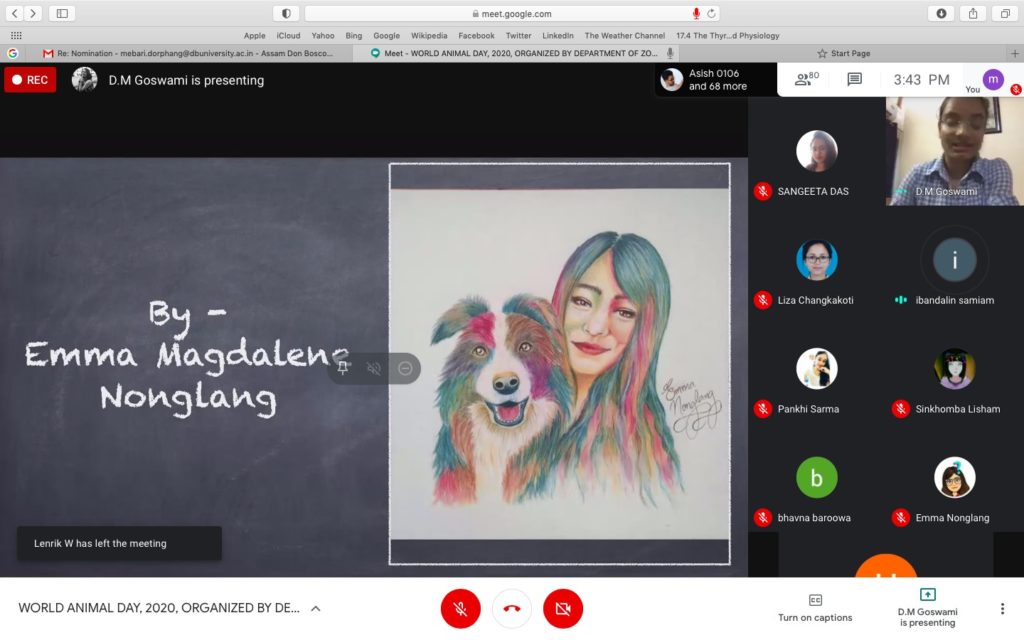 As we embrace the new normal, the Department of Zoology in collaboration with the EcoClub, Assam Don Bosco University, put together a Virtual Meet of animal lovers on 10 October 2020, to celebrate two events: World Animal Day and World Wildlife Week. The event witnessed the participation of around 80 animal enthusiasts who together raised concerns over animal welfare through Poetry, Painting, and Photographs. The themes for these events were Speak Up For The Animals/Be Their Voice; Man And Dog; and Wildlife through Your Lens.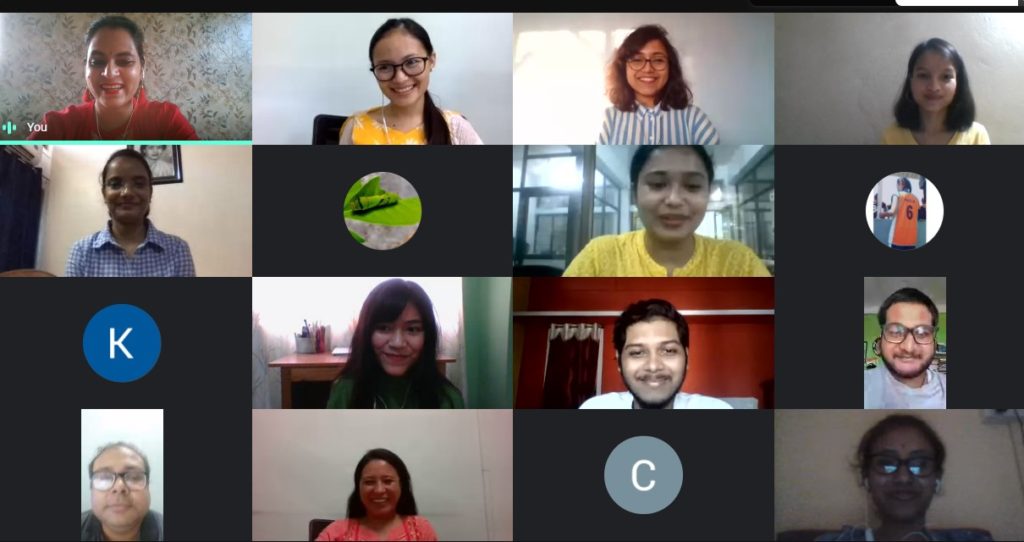 To acquaint students with their seniors and build a strong network among them, an interactive session was held where students shared their experiences as a student of the University and as budding researchers who are maneuvering their way into the scientific community. The speakers – Dibyajyoti Kalita (Batch 2019), Sagarika Das (Batch of 2020), Emidakachwa Khonglah (Batch of 2020), and Anastasia Ting (Batch of 2020) – spoke of their Dissertation Journey. They expressed a unanimous claim of how this journey was "quite the experience"! Dibyajyoti, who is currently working on a conservation project with 7Weaves, motivated and inspired the students through his session on his journey from Assam Don Bosco University to 7Weaves.
The programme concluded with the announcement of the result of the Competitions: Photomania 3.0, Splash 1.0, and Poetry writing competition.