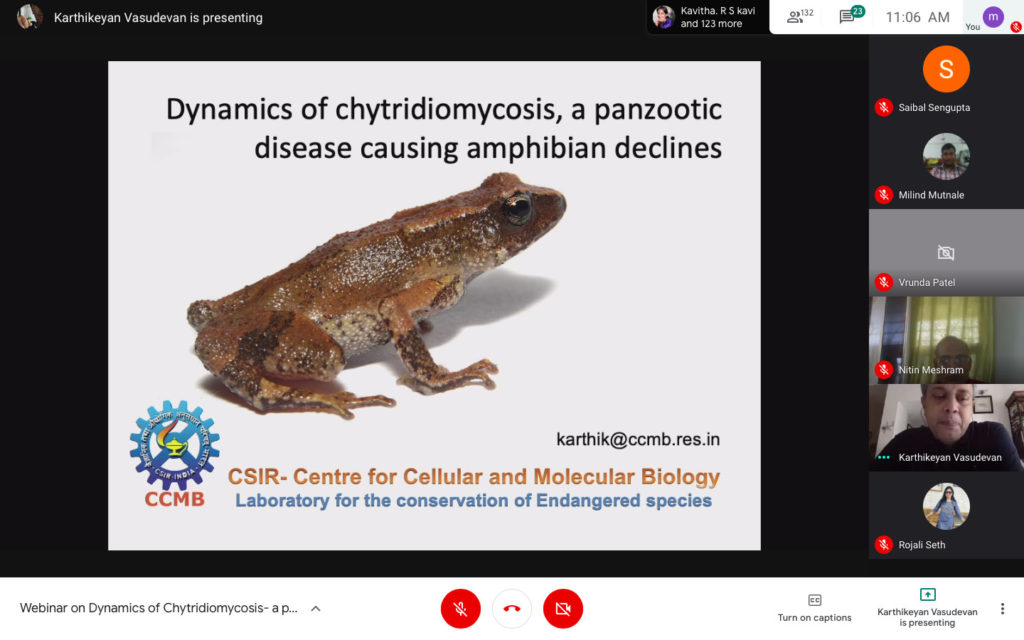 As Homo sapiens sapiens braves the Covid-19 Pandemic Era, another group of organisms – the amphibians – has also been fighting for its survival amidst a fungal panzootic disease, Chytridiomycosis (amphibian chytrid fungal disease). To shed light on this deadly disease which is responsible for a global decline of amphibians worldwide, the Department of Zoology in collaboration with the EcoClub, Assam Don Bosco University, hosted Dr. Karthikeyan Vasudevan, Scientist-F, LaCONES, CCMB, Hyderabad (https://www.ccmb.res.in/People/Research-Group/Karthikeyan-Vasudevan) for an interaction with ~150 wildlife enthusiasts from across the country. The Webinar entitled "Dynamics of Chytridiomycosis – A Panzootic Disease Causing Amphibian Declines" was held on 16 August 2020.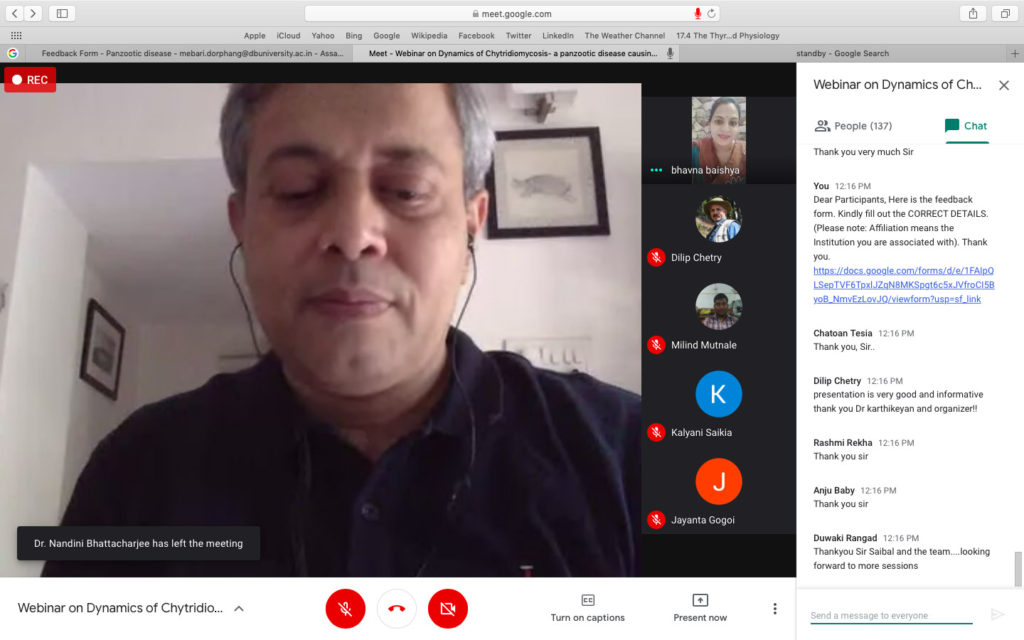 Dr. Vasudevan shared his concern regarding this deadly invasive fungus among the amphibians which has led to the extinction of ~90 species worldwide (Scheele et al., 2019). He cited the ongoing research work in his Laboratory, which is challenging yet exciting. Dr. Vasudevan further pointed out that this is a fertile area, a spawning ground rather, for research!
The participants showed a keen interest in the event, particularly in the Q&A session during which Dr. Vasudevan took to clarify their doubts.
The Department is grateful to Dr. Karthikeyan Vasudevan for his time and willingness to serve as Speaker for the Lecture Series Science behind Nature #3.