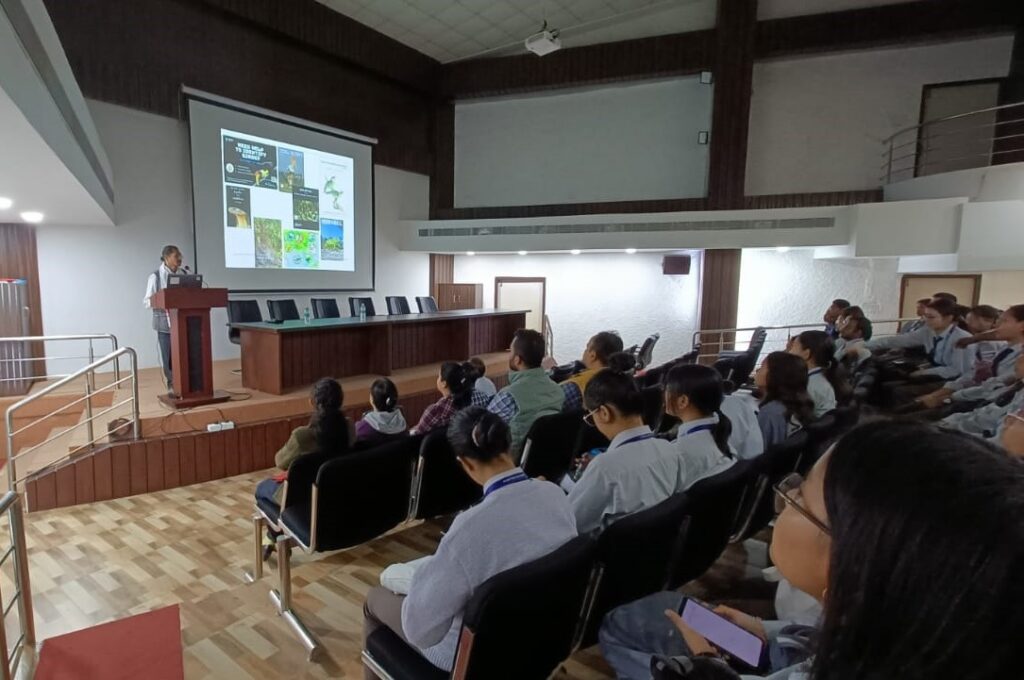 The Bombay Natural History Society (BNHS) in association with the Department of Zoology Assam Don Bosco University organized an awareness program on vulture conservation and its importance on the 18th March 2023.
The Resource person for the event was Dr. Sachin Ranade. After being introduced by Dr. Lima Hazarika and felicitated by Dr. Prasanta Kumar Choudhury, Director, School of Life Sciences, Dr. Ranade began his talk where he first introduced his work on conservation of Gyps Vultures through establishing vulture safe zones in different parts of India, where vulture populations are closely monitored and programmes are undertaken to ensure that domestic livestock carcasses are not contaminated with drugs toxic to vultures. He apprised the audience that Assam is a domicile of 7 out of 9 species of vultures found in India. Later, the students were introduced to work – "Colony Aviary"; how they have been vigorously working to retrieve the vulture population back to the normal. He cited the example of Slender billed vulture – the first captive bred vulture of Assam. Dr. Ranade also made the audience inculcate the importance of vultures in the environment, and how in its absence India has turned into the kingdom of rabies (due to increasing number of dogs).
At the end of the talk, there was an active interaction session with the students, through discussions and quiz. The students were encouraged with the stimulating session and the winners of the open quiz were presented with a token of appreciation. After the successful presentation, Dr. Bakhtiar Hussain delivered a few words of appreciation and consummated the event by a vote of thanks.