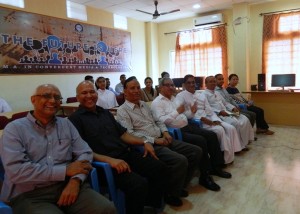 Starting its seventh academic year, Don Bosco University, on 31 July  launched a new Master Degree Programme in Mass Communication. The first batch of 12 students includes eight men and four ladies.
"It is amazing that this path breaking new course has been received enthusiastically by students who want to delve into social media as their professional option," says Vice-Chancellor of ADBU commenting on the overwhelming response for the program which got 17 applicants not only from India but also Myanmar and Sudan.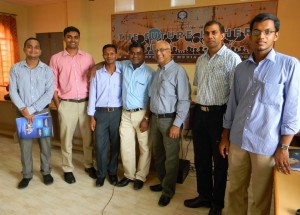 Christened MA degree in Convergent Media and Technologies, the course, first of its kind offered in India has attracted students not only from Assam and neighbouring Meghalaya, but also from distant states like Rajasthan, Kerala, Andhra Pradesh, and Maharashtra.
Additional Chief Secretary, the Principal Secretary Finance and Tourism Departments and Principal Resident Commissioner of Assam Mr H.S. Das after addressing the inauguration of the academic year 2014-15 at the university's School of Technology and Social Sciences campus at Azara took time to inaugurate the new classroom for Convergent Media studies.
The post graduate degree program takes students through hands on exercises in the glamour of the advertising gimmicks, the way a news story gathers steam, and let them try their hands at getting a video production from script to screen, and cause waves.
"The new media platforms – Blog, Twitter, YouTube, Podcast, FacBook and other social media networks are so varied, pervasive, influential and fast changing that it is a continuous challenge to keep pace with the latest trends in media-related industries," tells Head, Mass Communication department Fr C.M. Paul, explaining what motivated his team in putting together the challenging syllabus.
Parents and guardians of some of the new arrivals at the university from Assam and neighbouring states were present at the three hour long solemn ceremony during which new faculty members and students were introduced.
Soon after the inauguration, the students had a two day joint induction program together with the department of Educational Leadership in the newly furnished class room.