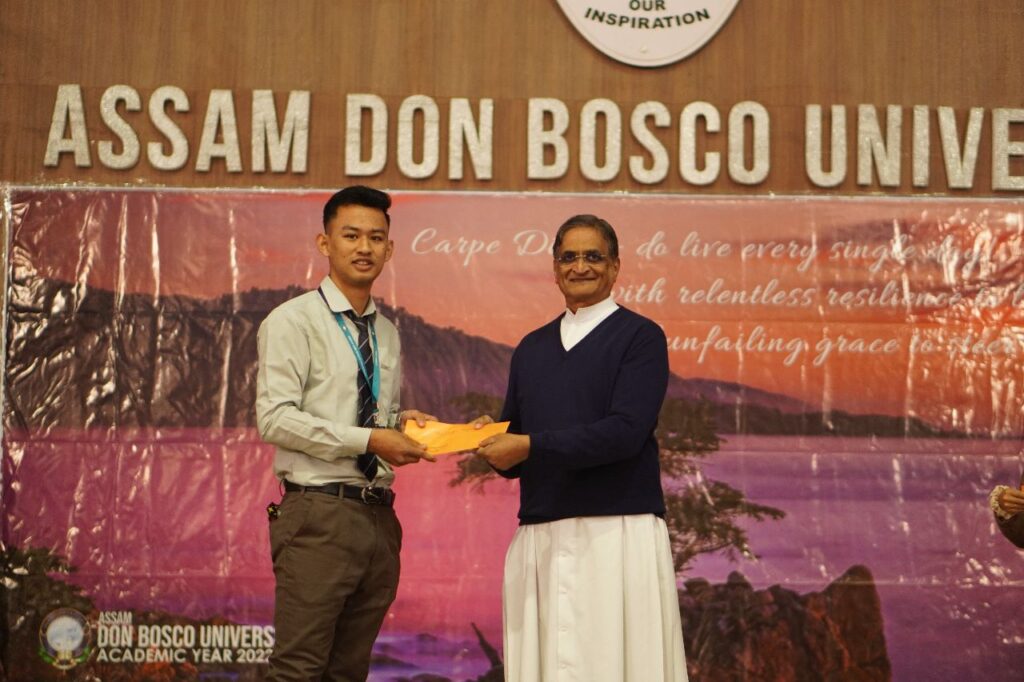 The University today disbursed Merit Scholarships to a total of 87 students for the Autumn 2022 Semester with the highest awarded to a student being 58,000 and the lowest being 10,000. Scholarships are disbursed every semester at Don Bosco University to the meritorious students.
Addressing the gathering, the Vice Chancellor Fr. Stephen Mavely said, "Over the years, there have been hundreds of students who have availed scholarships at our University with the highest awarded to an individual student being 4,64,000. This scholarships are made available to encourage meritorious students to avail of the excellent academic ambience of the University as well as to ensure equitable access to higher education for economically weaker sections of society.
Darshita Kalita, a student of Computer Science and Engineering and a resident of Guwahati, who is one of the recipients of 58,000 today commented, "I am really glad that the University is making such scholarships available. This is helping me a lot financially and also it motivates me to continue to perform well in my studies to continue to get it every semester".
Don Bosco University scholarships are awarded every semester to those who continue to get the required SGPA in the Semester Exams.