The School of Technology today paid a tribute to a noted Assamese playwright, songwriter, poet, writer and film maker Jyoti Prasad Agarwala (1903-1951), popularly known as 'Rupkonwar'who passed away on 17th January at the age of 47.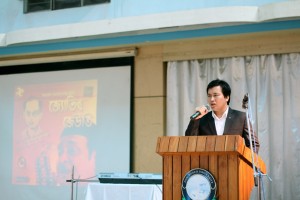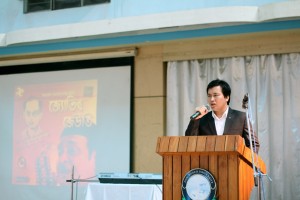 The programme began
with garlanding a portrait of Rupkonwar by the Vice Chancellor, Fr. (Dr.) Stephen Mavely, followed by lighting of the lamp by the dignitaries.
In a brief speech on the life of Rupkonwar, Mr. Papul Changmai spoke about how Rupkonwar came to be revered as a cultural icon and how he made the first Assamese Film back in 1935.
A variety of items like group dance, solo, group song etc were presented in celebration of the life of Rupkonwar.