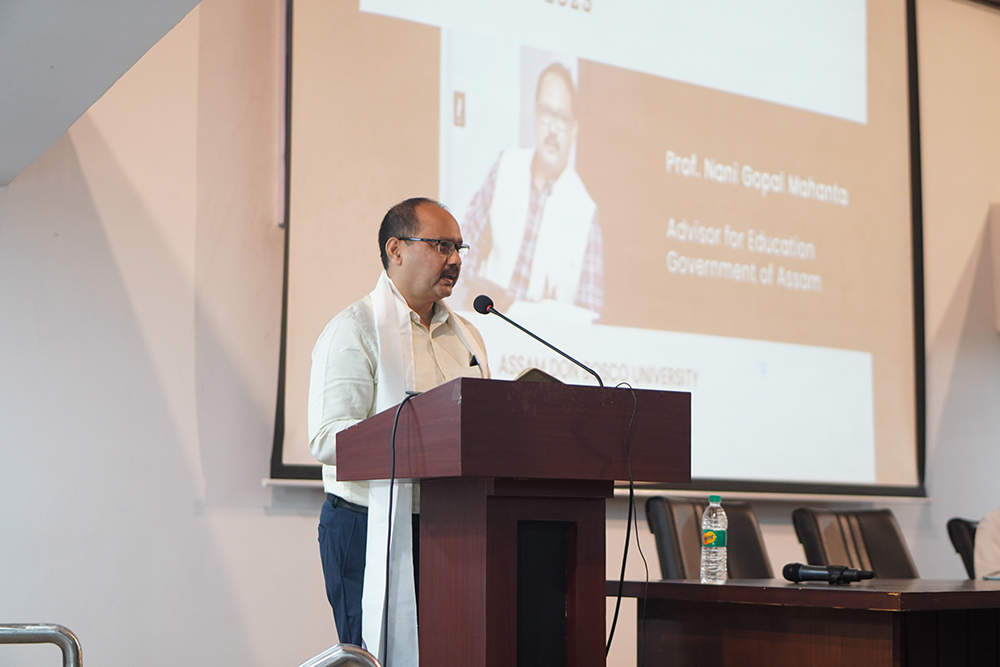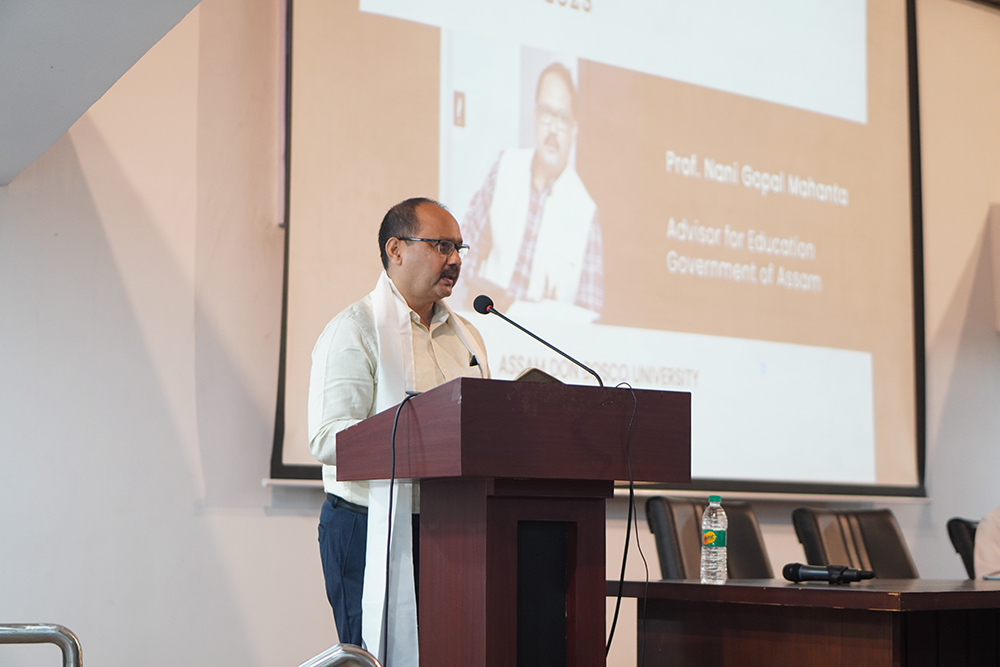 Assam Don Bosco University (ADBU) welcomed a renowned academician and educationist, Prof. Nani Gopal Mahanta at Tapesia campus on Monday, April 24, 2023. Prof. Mahanta, who is currently serving as the Advisor to the Government of Assam in the field of Education, was invited by the university to deliver a talk on "India Vision 2050 through NEP 2020."
Prof. Mahanta began his speech by highlighting the significance of the National Education Policy (NEP) 2020, which was recently introduced by the Government of India. He spoke about the policy's vision of transforming education in Assam, and its emphasis on inclusive education, skill development, and research-oriented learning: to know, to do, and to be. Prof. Mahanta discussed how the NEP 2020 is an attempt to address challenges faced in the education sector. The focus is on – "pure knowledge, vocational training, application of concepts, and fundamental skills."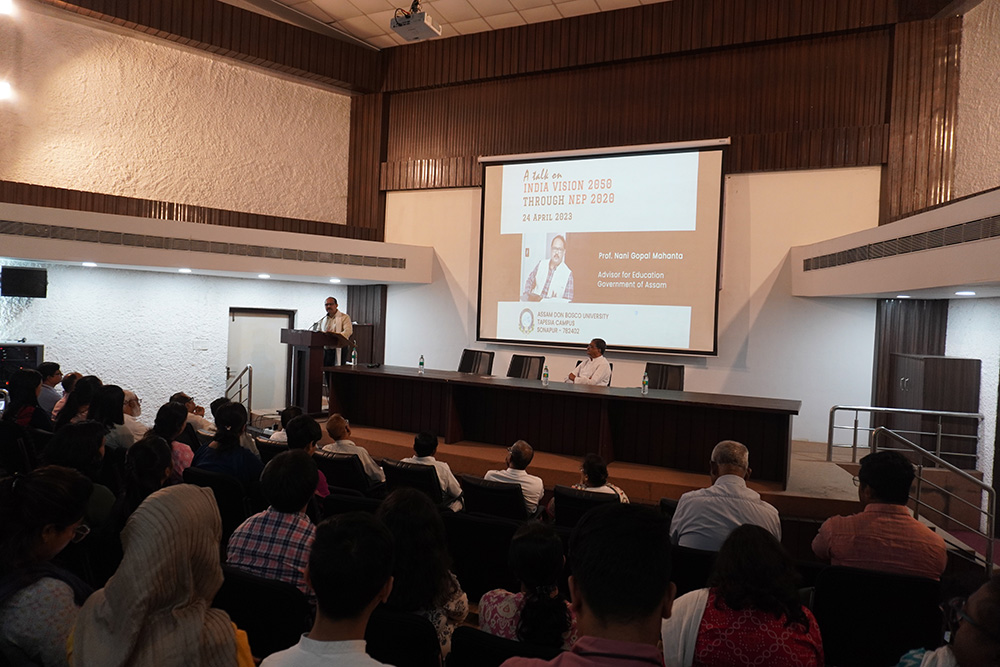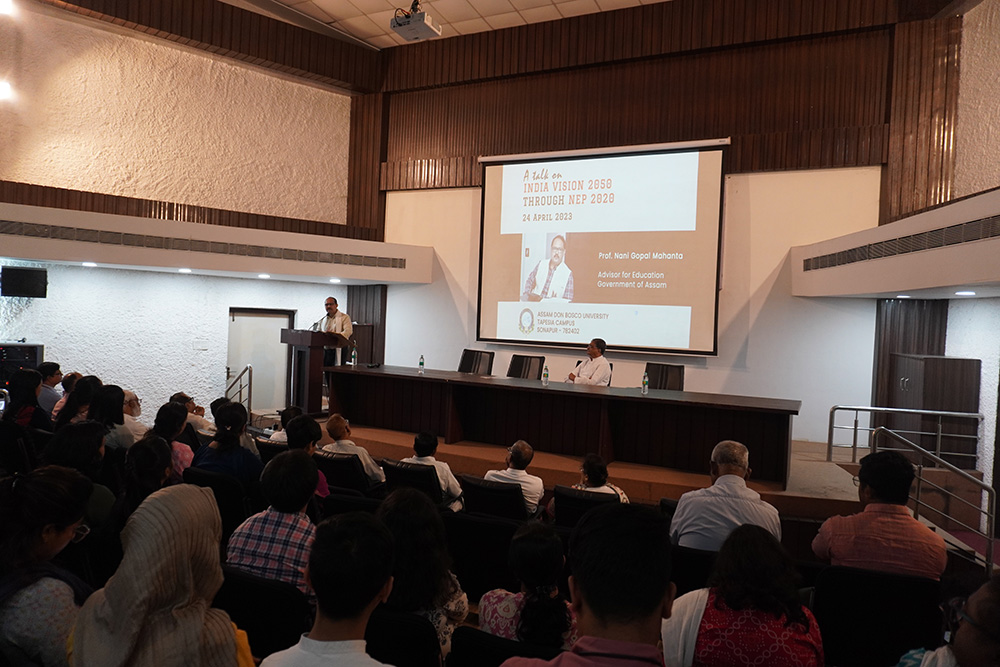 The talk concluded with a lively Q&A session, where faculty members had the opportunity to interact with Prof. Mahanta and clarify their doubts on the topic. The audience found the talk very informative and inspiring, with many appreciating Prof. Mahanta's insights and perspectives on the subject.
The Vice Chancellor, Fr (Dr) Stephen Mavely, expressed his gratitude towards Prof. Mahanta for sharing his knowledge and experience with the university community.
The event was attended by the Vice Chancellor, Pro Vice-Chancellor, Registrar, Deputy registrar, School Directors, IQAC Director and NAAC Coordinator, and all the faculty members along with some students from various disciplines.