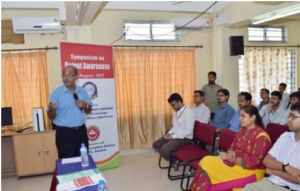 Keeping in view the importance of Intellectual Property Rights, especially Patent, the IPR Cell together with the Department of Mechanical Engineering organized a one-day symposium on Patent Awareness with the help of Assam Science Technology and Environment Council (ASTEC), Guwahati on 29th August 2017.
Patents have emerged as an important indicator of academic and industrial competency. Understanding patents has become as vital as understanding innovation, technology, marketing, finance, company governance, industrial and political economy and strategy. They provide insights into technological innovation and business competency and have the potential to have an effect on Research and Development and business methods of universities.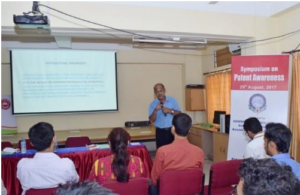 Resource persons from ASTEC , Dr. Ranjit Kr. Barman, Head, Science and Technology Division of ASTEC and Mr. Siddhartha Debnath, Scientist 'C' delivered insightful information on Intellectual Property and Patent. Dr. Barman delivered a talk on Intellectual Property and its significance and Mr. Debnath presented detailed information on Intellectual Property (IP) – Patent and held an interaction session. The resource persons  encouraged the University and the participants to work on Geographical Indication (GI) process for some traditional products of Assam which the University intends to take up in the near future.
A total of 38 participants from various departments in the University took part in the symposium.