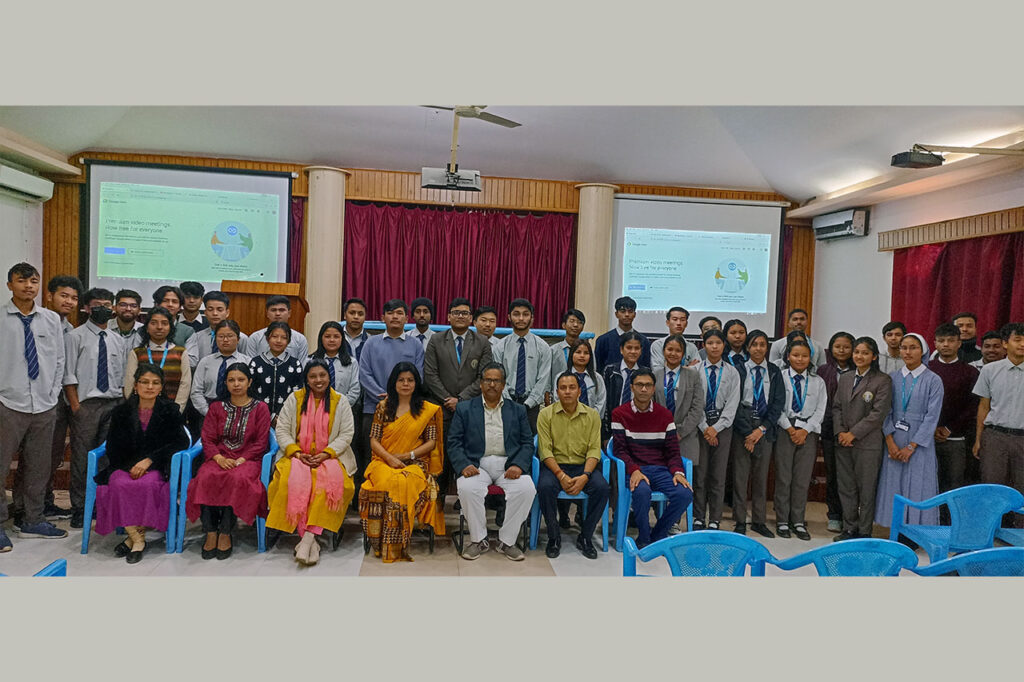 The Department of Computer Applications conducted a Symposium on Challenges & Applications for Beneficiary Centric IT Solutions in Agriculture Sectors on 30th January 2023.
The objective of the symposium was to highlight the challenges and applications of Information Technology in the domain of agriculture and possibly find solutions to various challenges in farming process. In this symposium, the importance of observing the farming process to get a first-hand knowledge of their problem and how inclusion of IT in such processes may provide solutions to their problems were deliberated.
The session started with a welcome address by Prof. Manoranjan Kalita, Director, School of Technology, Assam Don Bosco University who emphasized the key importance of farmers for societal progress and the way to overcome the real challenges through technology inclusion. The special guest Ms. Sharmistha Deka, Digital Financial Inclusion Expert Consultant at Financial Education and Counselling Assignment of Assam Agribusiness and Rural Transformation delivered a talk on Digital Transformation in Agriculture Sector of North East India & Future Aspects of Beneficiary Centric IT Solutions.
Dr. Uzzal Sharma, Head, Department of Computer Application also spoke on the role of machine learning and artificial intelligence in agriculture sector. The session ended with open discussion and vote of thanks from the chair.
The symposium was attended by students and faculty members of the School of Technology on campus and a number of participants through Google Meet.