Three Departments of the University joined hands again in organizing job-oriented training programme for educated unemployed youth of the neighbourhood. Into the second year, the Swabalamban Programme this year had 40 per cent girl students registering for skills training, once considered boys only domain.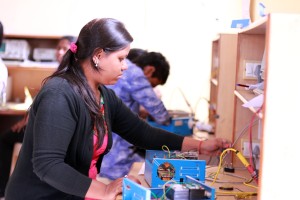 The Programme aimed at skilling youth in just ten days in a trade so that they begin earning their livelihood. During this course, participants learned electrical house wiring, as well as build and install an electricity inverter.
"Last year when we started the program we had over 100 applicants for ten seats, all boys. But this year we have four girls enlisting in the program," said the Convener of the project Swabalamban (Self-reliance) and Head, Electronics and Communication Engineering (ECE) Department, Dr Sunandan Baruah.
While the Social Work department of the university mobilized the youth by disseminating information to the villagers, selecting the trainees, and following up on the post training activities, the Electronics and Communication Engineering department trained students on assembling simple inverters, as well as their installation and maintenance, the Electrical and Electronics Engineering department trained participants on electrical house wiring.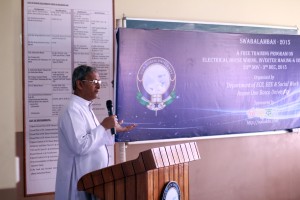 The free training program conducted in collaboration with Azara Gaon Panchayat in one of University's 39 labs at Azara campus from 23 November – 3 December was sponsored by a US based Non Resident Indian NGO called OAKOKHO (http://www.oakokho.com.)
OAKOKHO is an initiative started in 2013 by few Assamese folks from USA to make Assamese language, art and culture available and popular over the internet. The group also encourages and inspires talents from Assam and North East region in different fields of creative works ranging from literature to photography, web development to science and technology.