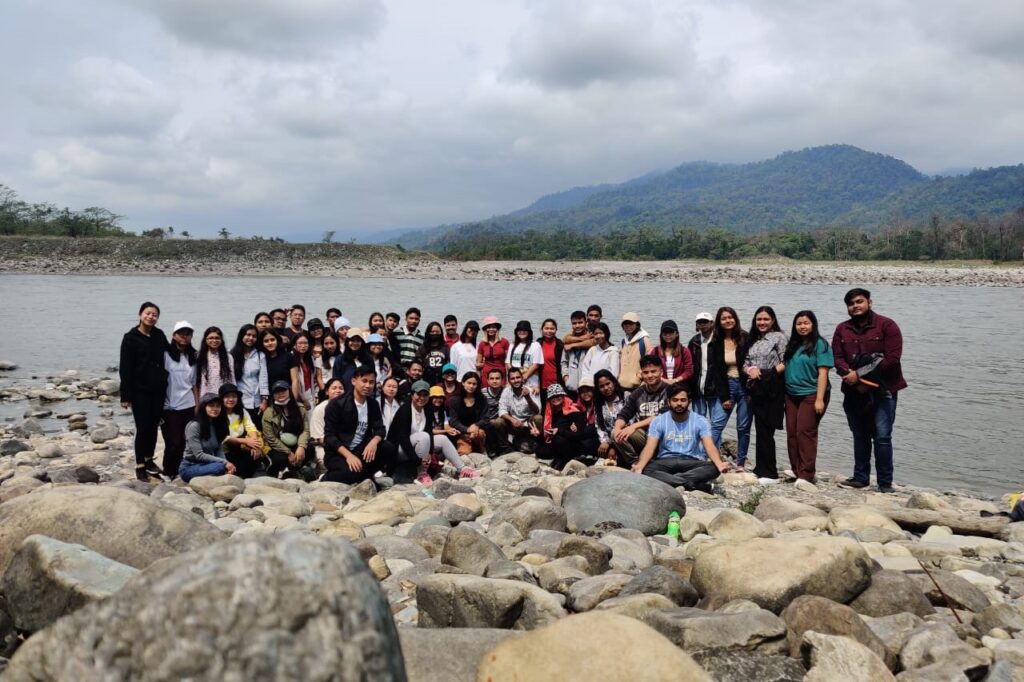 The Department of Zoology organized a study tour for the BSC 6th Semester, MSC 2nd and 4th Semester students as a part of their curricula to Manas National Park on the 3rd and 4th April, 2023.
The journey started from the campus at 6:30 AM. On reaching the destination and after lunch, the first session began in the evening at the Smiling Tusker Camp. A documentary on Manas National Park (MNP) was shown to the students. The documentary commenced with the history of Manas depicting how the area served as a base camp for the militant groups in the 1980s and 1990s.  During that time the diversity of the area depleted considerably. The park witnessed an increase in Tigers, Indian Elephant, Indian rhino, and Bengal floricans once the militants left the area. The documentary was compiled by The Smiling Tusker. Later, a field biologist Mr. Jyotishman Deka from MNP demonstrated the use of a few instruments in the field of Wildlife Biology which include a range finder and a compass. He also demonstrated how to set up a camera trap for tigers in the field followed by a discussion session in which the students along with the faculties took active part.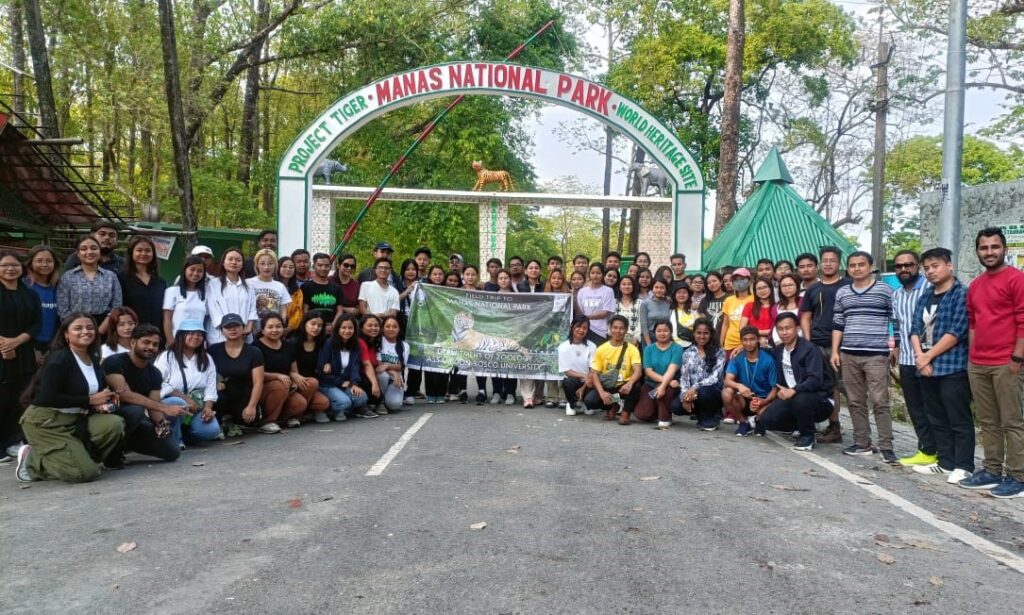 On the second day, there was a Jeep safari to Manas National Park. During the safari many animals were sighted which include the Barking Deer, Indian Rhinoceros, Indian Elephants, Bison, Capped Langurs, Woodpecker, Eagle, Bengal floricans and Peacock to name a few. The Jeep safari lasted for three hours after which the students returned back to Camp and after lunch and an hour rest, the students continued on a return journey back to campus. A total of 72 students took part in the study tour accompanied by four faculties of the Department of Zoology along with one Laboratory Assistant.