A group of Engineering students are attending a three day "Entrepreneurship Awareness Camp" at AssamDonBoscoUniversity (ADBU) Azara campus, 20-22 March. Some 100 students of second, fourth, sixth and eighth semesters from various Engineering streams are participating in the camp learning the tricks of being a job provider.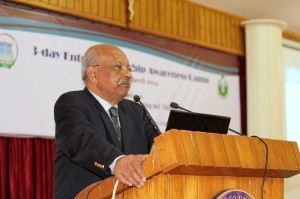 The camp is organized in collaboration with Entrepreneurship Development Institute of India. It is sponsored by Department of Science and Technology, Govt of India, New Delhi.
"The brightest students of our EngineeringSchool are present here," said principal of Don Bosco College of Engineering & Technology Azara, Prof Manoranjan Kalita complimenting students who showed enthusiastic response to the initiative of Entrepreneurship Development and Incubation Cell (EDIC) started early this year with a 3-day Entrepreneurship and incubation seminar followed by exhibition of project prototypes last month.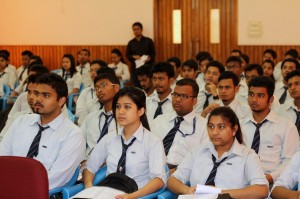 Inaugurating the camp ADBU Vice-Chancellor Dr Stephen Mavely spoke of students pushing their imagination to the tipping point and hoped to see "a flowering of entrepreneurship where students will not be mere job seekers but also job providers."
Chief Guest at the inauguration, Entrepreneurship Consultant Mr Arun Sengupta of Hyderabad, a Don Bosco Liluah (Howrah) alumnus spoke on "aptitude, attitude, motivation and family psyche," as some of the traits of an Entrepreneur.
Currently Mr Sengupta is associated with Strategic Planning and Restructuring Consultancy, as well as Bharat Yuva Shakti.
Besides presentation and interactions with successful entrepreneurs, student teams will also show case 12 of their innovative and commercially viable projects (six projects a day) and get feed back from peers and experts. Some of the
innovation items include: Automatic Water Level Controller which will start and switch off water pump for the roof-top tank.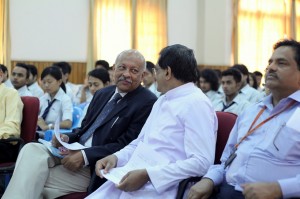 "Using a 555 Timer IC we have built the automatic water level controller prototype for just 350 rupees," says sixth semester student Tom Baby of Electronics and Communication Engineering.
Other innovative items presented during the day include: Portable Mobile Charger, Remote Control for Home Appliances, and Automatic Question Paper Setter.
Industrial visit to Torsa Machines, and Assam Air Products Pvt Ltd is scheduled for the second day during which the innovators may hold open discussions and interact with experts on the shop floor.
The camp which concludes on Saturday 22 March is coordinated by ADBU's EDIC Director Mr. K. N. Hazarika along with a team of faculty members and Training and Placement Officer Mr. Shahnowaz Hussain.