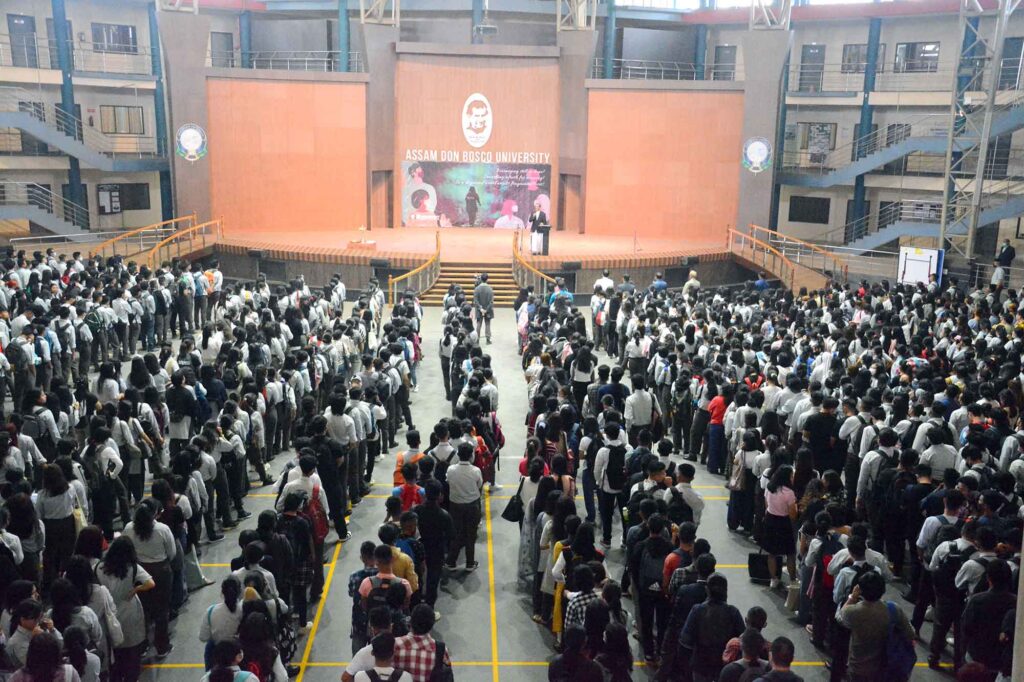 After two years of online classes and exams, the University campuses today were filled with students beaming with hope and enthusiasm as the campuses opened for on-campus classes.
At the University's Tapesia Campus, the inauguration of Spring 2022 was held at Academic Block – II Auditorium where the programme began with a prayer song and prayer dance, followed by short speeches from the Directors of Various schools and a duet performance from Puii and Brenda.
In his welcome speech, the Vice Chancellor, Fr. (Dr) Stephen Mavely invited the students to explore the campus and facilities saying that 'this campus is built for you and you alone' and that the University wishes the students – a joyful living here on campus.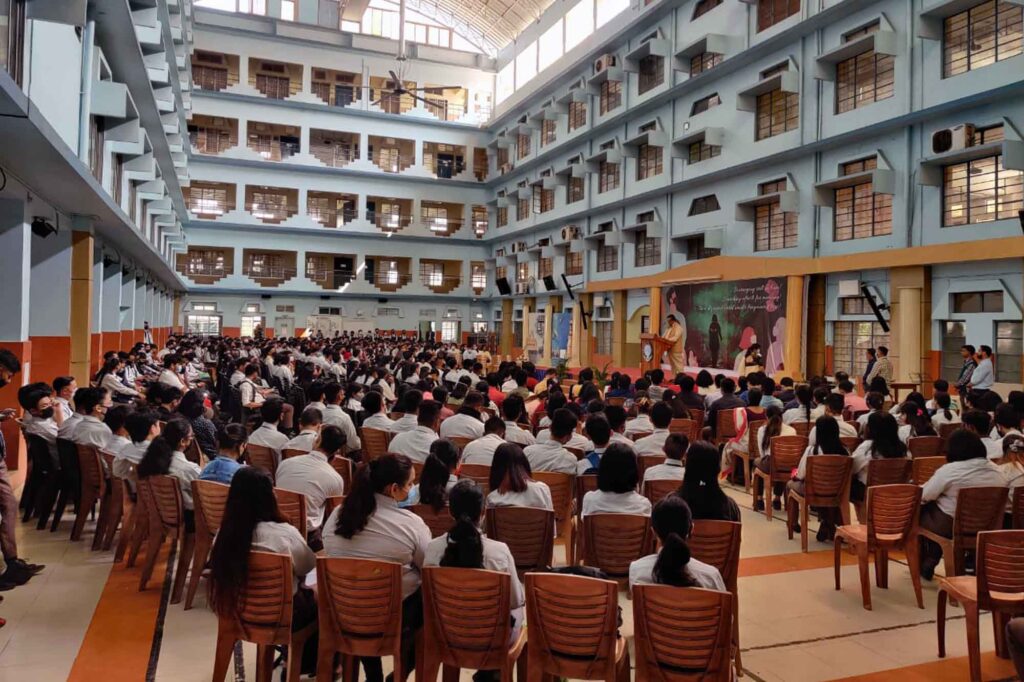 At Azara Campus too, the inauguration witnessed dance, group song and solo performances including an address by the Director of the School of Technology and Fr. Joseph Nellanatt, Pro Vice Chancellor of the University.