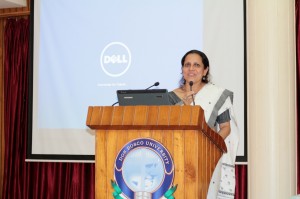 The Gender Amity Committee of the Assam Don Bosco University today organized a seminar on the recently passed legislation on the Sexual Harassment of Women at Workplace (Prevention, Prohibition and Redressal) Act 2013, in covenant with and recognizing the responsibility of an organisation in the country for having an Internal Complaint Committee to address and redress the problem of sexual harassment at workplace. Ms. Anurita Hazarika from the organization, North East Network (NEN) was the speaker of the seminar. NEN is a well-known Womens Rights organization for taking the voices of women of the North East India in various national and international forums including the United Nations, and also for its widespread programmes and activities
concerning womens issue in the region.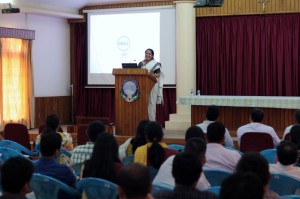 The session gave all the participants an opportunity to come out and speak up on one of the least spoken and commonly experiencing aspects of our lives; and thus initiated a
dialogue amongst us thereby creating a positive step ahead for building a conducive work environment and gender sensitized individuals. As a young promising and emerging university in the region endeavouring to excel in the various streams of knowledge, Assam Don Bosco University stands firm in its commitment towards the society and gender parity.