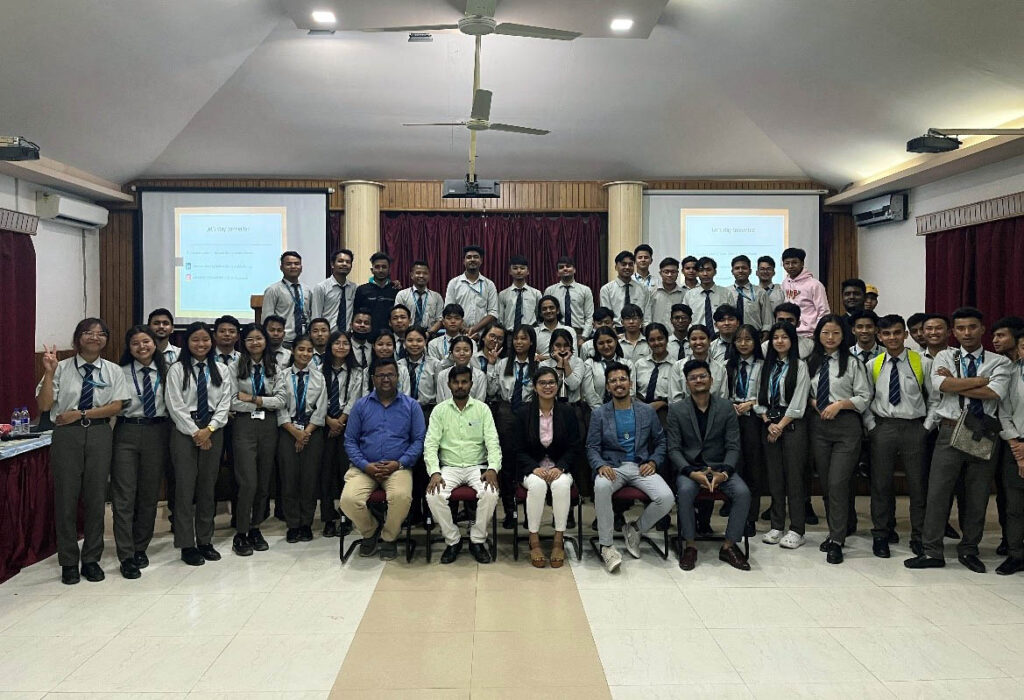 On 15th February, 2023 the School of Commerce organized a seminar on the theme "Entrepreneurship and its Potential in Current Scenarios" in collaboration with Entrepreneur's Ex-IBMer, Business Training School.
The seminar began with welcoming and felicitation of the resource person and his team Mr. Chandan Lakhar, Mr. Barun Kalita, Ms. Anubha Baruah by Dr. Biju Mani Das, Head of Dept. of Commerce.
Mr. Chandan Lakhar addressed the students with an objective to spread entrepreneurship as a necessity and not a choice and how to develop the mindset of an entrepreneur, the nature of big businesses and the importance of the art of selling. Stressing on his point that entrepreneur is not a choice, he cited Thomas Edison, who famously said, "There is a better way for everything. Find it." He also pointed out that each and every one of us know our birth date but never our death date, thus, stating that it is best to start early in life when the idea clicks at the initial stage, considering whether it will be beneficial in today's society.
He also mentioned that having a high IQ alone is not sufficient as it is important to have a good EQ, because, to survive in today's market, understanding peoples' needs and desires play a big role.
He also suggested 5 sustainable business areas which one can think of starting – e-commerce, Franchise, Direct Selling, Affiliate Marketing and Distribution. To be a successful entrepreneur he told us to learn the art of selling if one wants to grow i.e., by making yourself a product sell-able, stories over the product during advertisement, and listening to customers- the primary key to growth.
He ended his talk by introducing 4Ds in the journey of an entrepreneur: Dream – find your dream; Decision – Ask yourself whether you have decided to work on your dream; Discipline – Once decision is made, you must prepare to fulfill your dream by disciplining yourself; and Delight – you will be delighted for the hard work you have done.