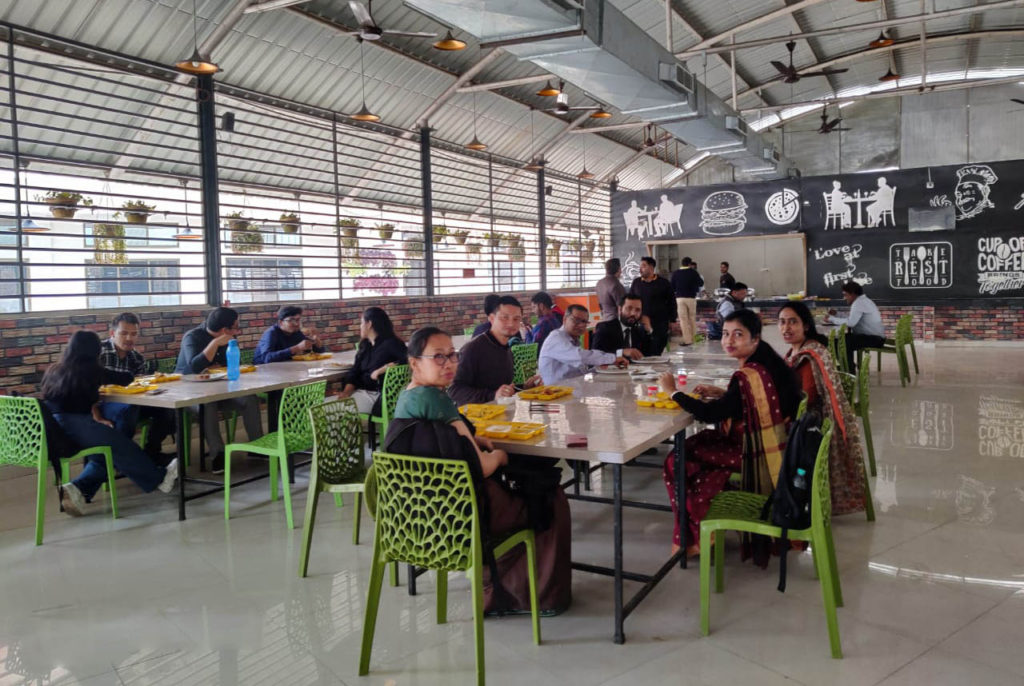 The Department of Physics organized a 'Science Academies' Refresher Course on Frontiers of Theoretical Physics' on 1-16 February 2021 at Tapesia Campus. The refresher course was sponsored by Indian Academy of Sciences, Bengaluru; Indian National Science Academy, New Delhi; and, The National Academy of Sciences, India, Prayagraj.
The topics for the RC included computational techniques, group theory & its application and quantum field theory & its applications. The following is the detailed list of topics with and the corresponding speakers.
Quantum Field Theory (Resource person – Prof. Soumitra Sengupta, FNASc, Senior Professor and School Chair, SMCS, IACS, Kolkata)
Quantum Monte Carlo (Resource person – Dr. Arnab Sen, IACS Kolkata)
Density Functional Theory (Resourse person – Prof. Ram Kumar Thapa, Mizoram University, Aizawl)
Molecular Dynamics (Resource person – Prof. Swapan Kumar Ghosh, FNA, FNASc, FASc, J. C. Bose Fellow, Distinguished Professor, CEBS, Mumbai)
Neutrino Physics (Resource person – Dr. Sanjib Kumar Agarwalla, IoP, Bhubaneswar)
Group Theory (Resource person – Prof. Debashis Ghoshal, SPS, JNU, New Delhi)
QFT in 2D Systems (Resource person – Prof. Sudhakar Panda, FNA, FNASc, FASc, J. C. Bose Fellow, Director, NISER)
Cosmology (Resource person – Prof. Atri Deshamukhya, Assam University, Silchar)
The course comprised 58 lectures of 90 minutes each. The fact that the interactions of the participants with the resource persons on a number of days lasted beyond the scheduled time table and continued even on dinner tables showed the success of the course. At the end of the lectures, each participant was presented with three books on theoretical physics signed by the Course Director (along with a laptop bag and other necessaries) for their continued engagement with theoretical physics. 23 participants from various institutions attended this Refresher Course. Prof. Sudhakar Panda, Director of NISER, was the course director and Dr. Samrat Dey, Head of Physics Department, Assam Don Bosco University, was the course coordinator.
Apart from the lectures, a visit to Pobitora Wildlife Sanctuary was organised for the participants in an attempt to make the participants aware of the importance of taking up and disseminate environmental issues and challenges. It may also be mentioned here that during the whole refresher course efforts were made to make minimal use of plastics.