The Vice Chancellor and Registrar of Salesian University, Rome, Dr. Carlo Nanni and Dr. Jarek visited DB University for the first time on 17th February, 2014. They addressed the morning assembly at the School of Technology at Azara and later visited the School of Management at Kharguli, before leaving for Kolkata later in the day.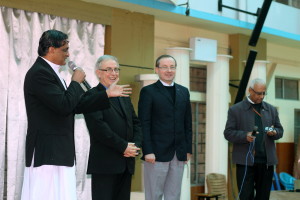 The visitors had come for the
international seminar at Salesian College Sonada, Darjeeling marking 75th year of its foundation. They held formal meetings with Dr. Stephen Mavely, Vice Chancellor of Assam Don Bosco University on future collaborations and joint ventures on 16 February 2014.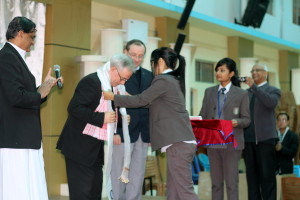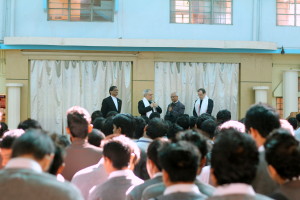 It was Dr. Carlo's first visit to India while Registrar Dr. Jarek had been to India six times to visit the affiliated colleges.