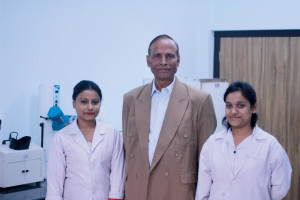 The University's Director of Research, Prof. JN Vishwakarma's research proposal on 'the development of novel anti-malarial drugs' has been recently approved for funding by the Department of Biotechnology, Government of India (DBT).
This proposed research will be carried out in collaboration with a team of Scientists from Central Drug Research Institute (CDRI), Lucknow.
In this research project, the research team led by Prof. Vishwakarma at Don Bosco University proposes to develop novel synthetic strategies for hitherto unreported molecular hybrids with potent anti-parasitic properties. The molecules synthesized by his team after thorough structural elucidation using modern spectroscopic and analytical techniques, will subsequently be submitted to the research team at CDRI, Lucknow, for the evaluation of their anti-parasitic activities.
Presently, his team is working on a project titled 'medicinal and aromatic plants of NE India' generously funded by ICAR. In this project, he focuses on isolation of active ingredients of the traditionally known important medicinal and aromatic plant materials available in the region. Two research scholars have been employed to work with Prof. Vishwakarma in this project.
Earlier this year Prof. Vishwakarma and his dedicated co-workers had successfully completed a research project on 'Anti-inflammatory Drugs' funded by DBT, and in collaboration with Dr. L. Indira Singha, a Biotechnologist, working at St. Anthony's College, Shillong, Meghalaya. In this project, the researchers at Don Bosco University were successful in synthesizing over 200 novel molecular candidates, the biological studies of which are being studied at Shillong. Interestingly, two research scholars employed in the project have been awarded Doctor of Philosophy with 7-8 publications each in International Journals of repute.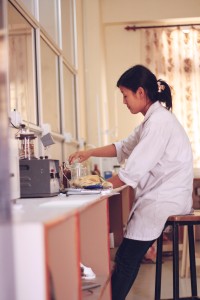 Prof. Vishwakarma is also the Director of the School of Life Sciences, Don Bosco University which offers Masters Degree courses in Biotechnology, Biochemistry and Microbiology with plans to offer Masters Degrees in Zoology and Botany.
Note: Professor Vishwakarma conveys his sincere gratitude to the Universitys Management, who has been encouraging and supporting him in all his endeavours and also conveys a heartfelt special thanks to Dr. Shunan Kaping and Dr. Utpalparna Kalita.