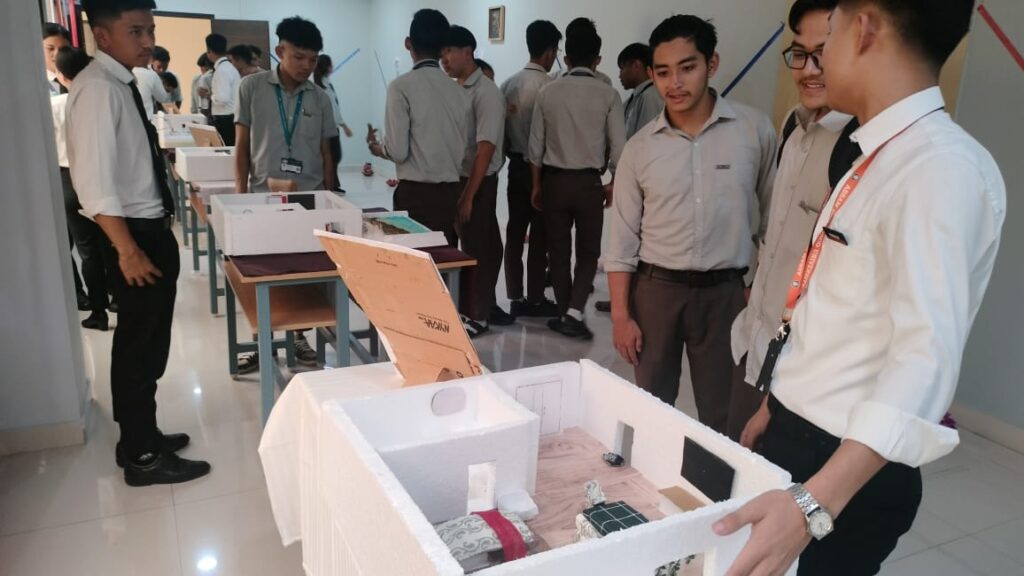 An exhibition on 'Remodelling Room Layout Using Waste' was conducted by the Department of Hospitality and Hotel Administration on 23rd May 2023.
Prior to the Exhibition, Ms. Dimpi Gogoi & Ms. Soma Lyngdoh gave a brief presentation on types of hotel rooms and demonstrated regular wastage of materials that could be used in order to create beautiful room models to the students. This was then followed by exhibition of 3D models of 8 different types of hotel rooms.
The exhibition of attended by a good number of faculty and staff from Departments of Education and Public Administration.