The Assam Don Bosco University has started its admission procedure for the batch of 2014 this morning, Saturday 22 February. This year there are 196 candidates signed up for 17 streams.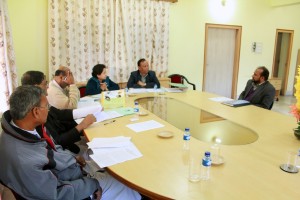 "We have only slots for 56 candidates," says Director of Research Prof. JN Vishwakarma. While the morning session today has 23 candidates for Northeast India Studies, the afternoon session has nine candidates for Physics, one for Chemical Science, and two for Comparative Religion.
Besides the personal interview for all, some candidates have to undergo written test.
All the candidates also appear for a brief 15 minute interview before a panel of five experts headed by the Vice Chancellor.
The week-long admission session will conclude on Thursday, 27 February 2014.