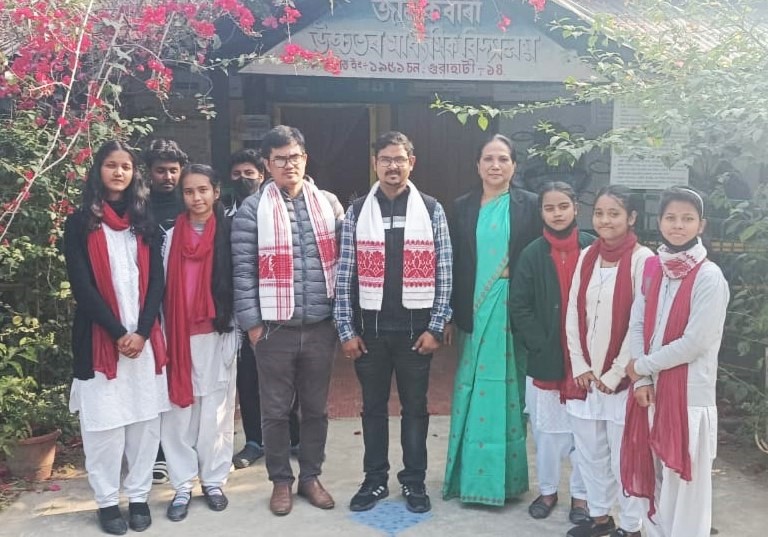 As a part of an Outreach Programme, aCareer Counselling Programme was organized by the Department of Mechanical Engineering at Jalukbari Higher Secondary School on 20th January 2023.
The resource persons for the workshop were Dr. Buljit Buragohain, a prominent career counsellor of the state and Head, Department of Mechanical Engineering and Harajit Das, Assistant Professor of the Department of Mechanical Engineering. Apart from clearing the doubts of the students while choosing the right career path, Dr. Buragohain also gave detailed explanation on how with hard work and dedication, every student can find a successful career in life. He also discussed the importance of choosing specialization subjects at the Higher Secondary School level and informed them various career options in different streams – Science, Commerce, Arts, Vocational etc.
In this programme, the importance of general knowledge for various competitive exams and interviews was also discussed. Mr. Harajit Das's talk mainly focussed on polytechnic courses available and how such courses prepare students for various jobs. The programme was attended by 23 students along with the Principal of the School.