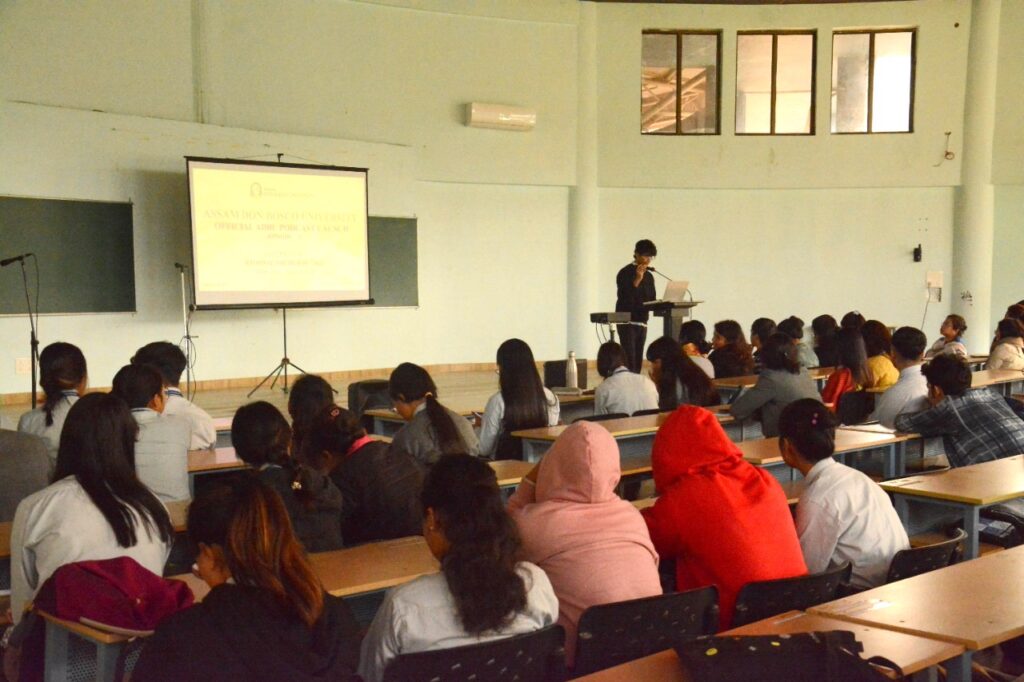 To commemorate the birth anniversary of Swami Vivekananda, the Students Affairs, Assam Don Bosco University celebrated the National Youth Day on 12 January, 2023 at the university premises with a day-long events.
As a part of this celebration, the first ever ADBU Podcast was launched during the inaugural ceremony of the programme by the Director, School of Fundamental and Applied Sciences, Dr Monmoyuri Baruah. Dr. Baruah, while addressing the students appreciated the efforts of the students for launching ADBU Podcast where the students will get a platform to express and share their ideas and views with others. The Editorial Board of the Podcast was led by Shakil Imtiaz, a student of BSc Physics 6th Semester.
Keeping in mind the theme of the National Youth Day 2023, "Viksit Yuva-Viksit Bharat" an Essay Writing and Crafting Competitions were also held where students used recycled items to showcase their creativity with an aim to encourage others to develop the mindset for environment protection.