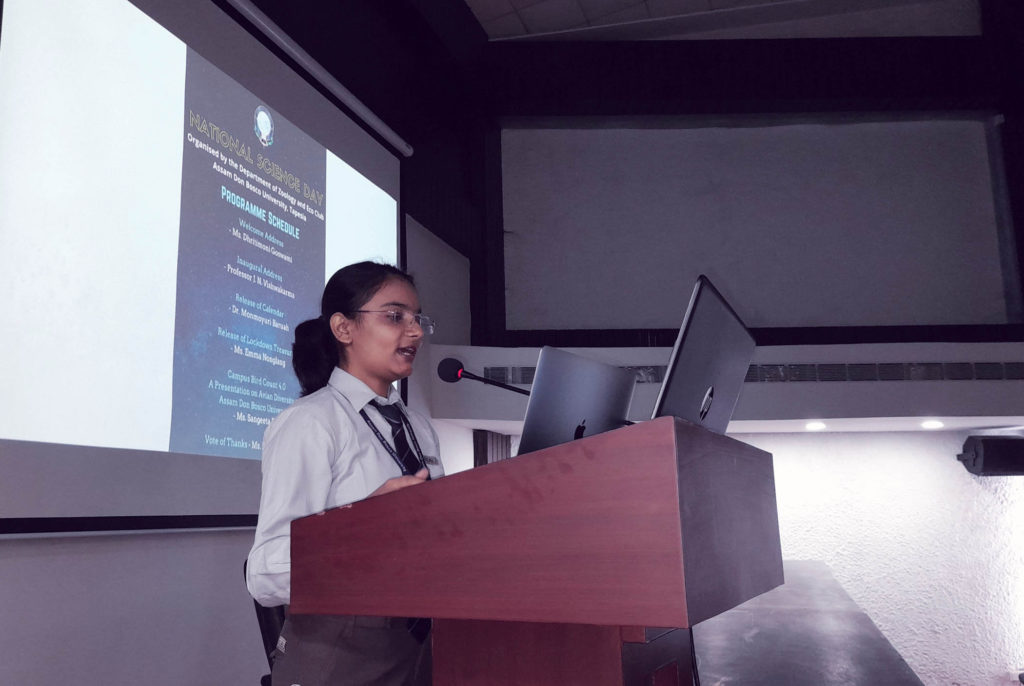 The Department of Zoology, in collaboration with EcoClub celebrated the National Science Day on 1st March, 2021. The Theme for this year's Science Day is "Future of STI: Impacts on Education, Skills, and Work". The day-long programme commenced with a welcome address by Ms. Dhritimoni Goswami, followed by the inaugural speech by Professor JN Vishwakarma, Director, School of Life Sciences. Professor Vishwakarma fascinated the audience with his profound knowledge and advocated on the need for taking science to the masses. An Annual Calendar 2021, designed by Miss Sangeeta Das, was released by Dr. Monmoyuri Baruah, Director, School of Fundamental and Applied Sciences.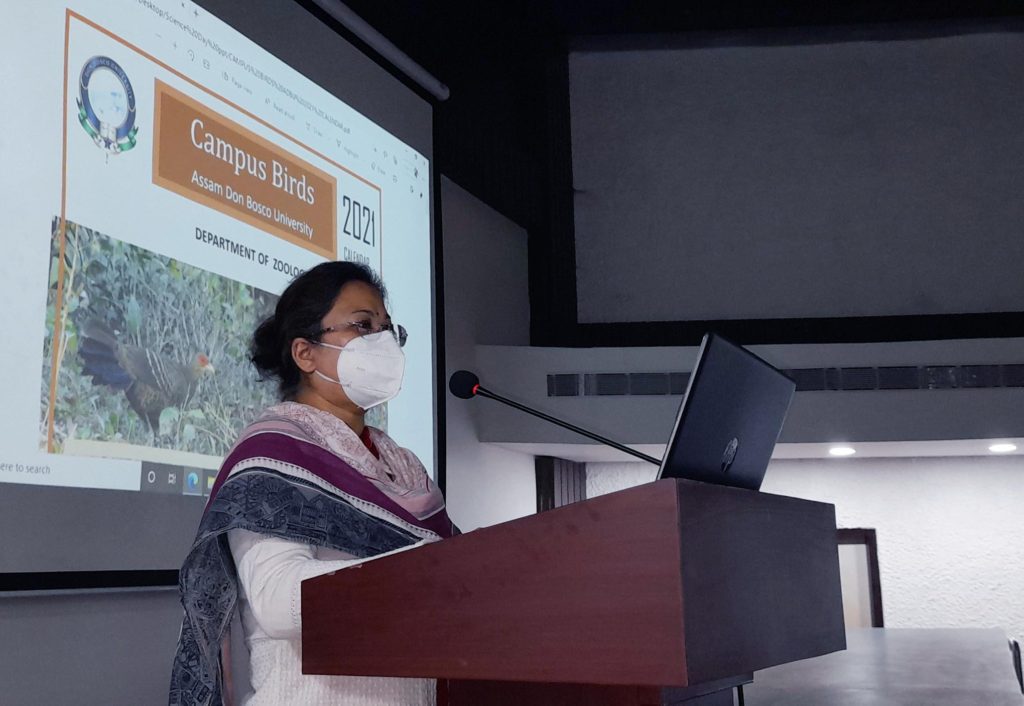 The events conducted in the first session included Lockdown Treasury, where students' creative forms of art during the lockdown were showcased; and Campus Bird Count 4.0: A Presentation on Avian Diversity in Assam Don Bosco University by Miss Sangeeta Das. The campus bird count is an annual event at Assam Don Bosco University which unveils some amazing species of birds spotted on our campus. A pre-event video presentation competition, Biology for the Young 'un, was also organised with the aim of using one's skills in explaining everyday scientific phenomena to young minds, particularly school kids!
In the second session, a Documentary 'Three Identical Strangers' was featured. The celebration concluded with a note of appreciation by Miss Emma Magdalene Nonglang, Student Coordinator of the Event.