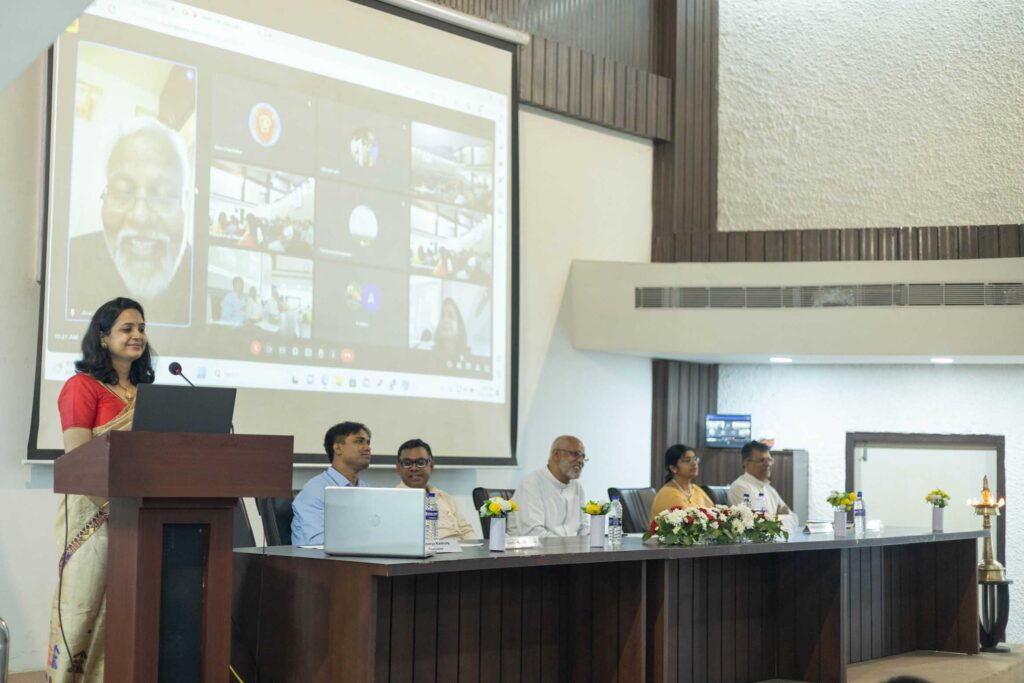 The Department of Economics organized ICSSR-NABARD sponsored Two-Day National Conference on "Social Safety Net in India: Policy Implementations and Achievements since Independence" on 12-13 October 2023.
The conference began with the inauguration by Honourable Vice Chancellor Fr. Dr Jose Palely along with Fr. Dr Zacharius George, Director of the School of Humanities and Social Sciences (SHSS) of the University.
The conference invited eminent Keynote speakers such as Prof. J.A. Arul Chellakumar, former Vice Chancellor, Sikkim Professional University, Dr Ramya Rajan Patel, Associate Professor, Department of CESP, JNU, Delhi and Dr Sandeep Kaur, Associate Professor, Dean, School of Social Sciences, Punjab Central University, Bhatinda. Other resource persons for the conference were Prof. M.P. Bezbaruah, Professor, Department of Economics, Gauhati University, Prof. Nissar A. Barua Department of Economics, Gauhati University and Dr Himansghu Kalita, Assistant Professor, Department of Economics, Dispur College.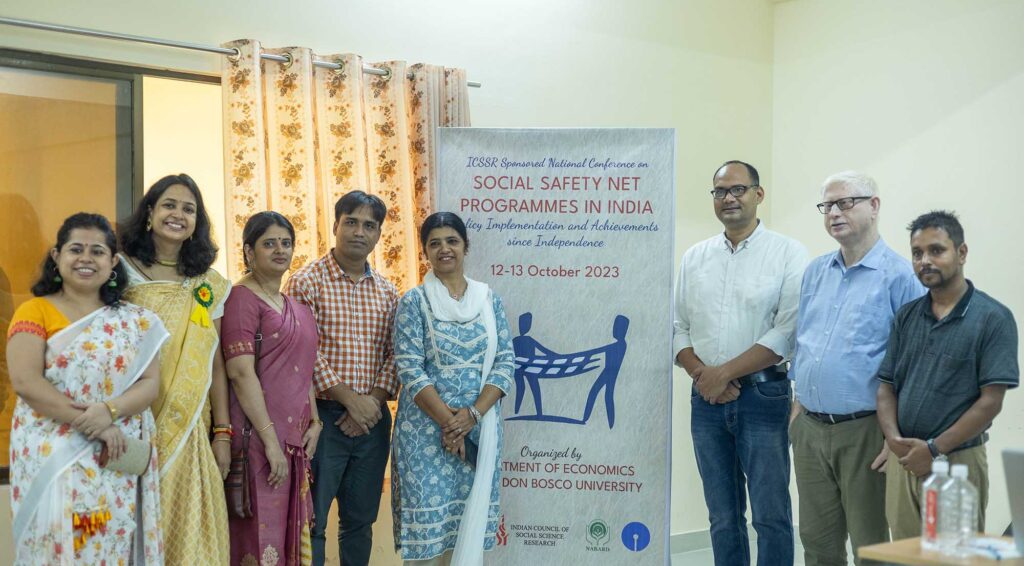 Faculty, Research Scholars and students from different parts of India such as Kerala, Tamil Nadu, Bihar, West Bengal and other Northeastern parts of India participated and enlightened the conference by throwing light on the issues and way forward towards ensuring social safety and security in India and World. The presentation of their research on the various conference themes was both in online and offline mode. The organizing committee of the conference were Dr Ananya Kashyap (Convener), Dr Polakshi Bhattacharyya Baruah (Co-Convener), Dr Abdur Rashid Ahmed (Treasurer), Dr Pranti Dutta, Mr Rajani Das and Ms Jyotika Hazarika (Organizing secretaries).
The conference valedictory function was on 13th October in the presence of Fr. Dr Johny Jose, Registrar, ADBU. All the participants were awarded certificates of presentation for their research work. The conference concluded with the National Anthem.