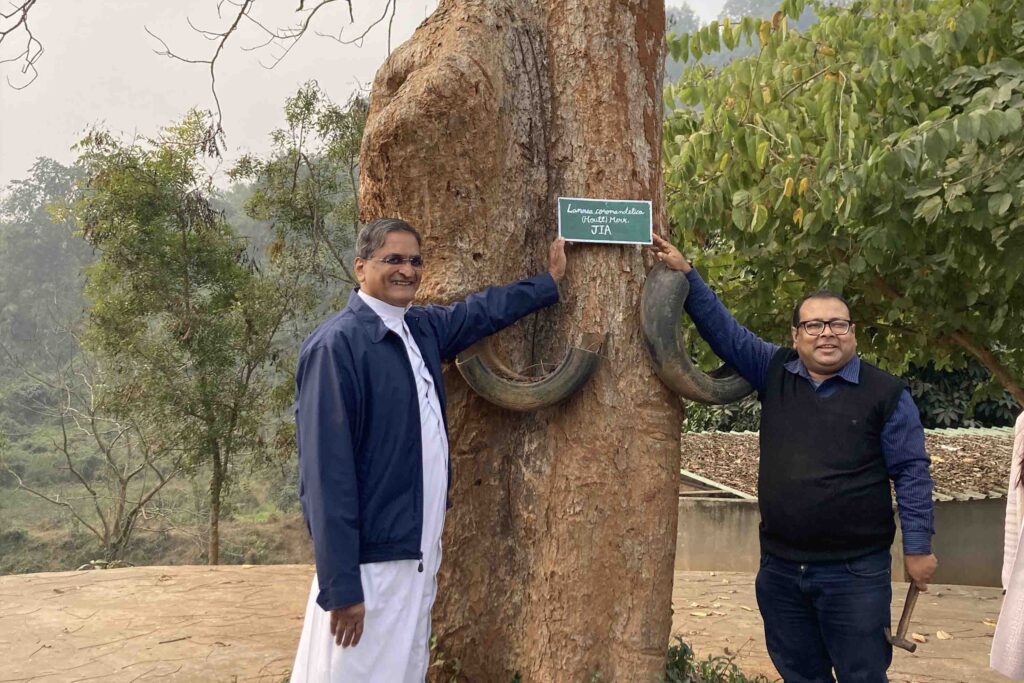 The Department of Botany organized a programme on 'Name plating of trees in Tapesia Campus, Assam Don Bosco University-Phase 1" on 18th January, 2023.
The programme started with Fr (Dr) Stephen Mavely, Vice Chancellor of the University, and Dr. Prasanta Kumar Choudhury, Director-School of Life Sciences putting up a name plate for one of the trees on the campus fondly christened 'The Speaking Tree'.
Students of both UG and PG along with the faculty members of the Department then continued putting up name plates on the trees for the whole afternoon. A total of 65 trees (scientifically identified and validated) were tagged in this first phase. The Vice Chancellor interacted with the students and faculty members, appreciating the initiative and encouraged them to put up such name plates on as many trees as possible in the second phase.