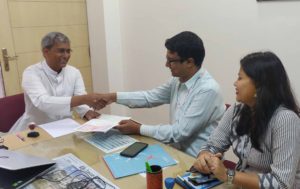 The University signed an MoU with Excel Care Hospital, Boragaon, Guwahati – a unit of Asclepius Hospitals and Health Care Private Ltd. on 15th May 2019.
According to this MoU, Excel Care Hospital will provide 10% cash discount on all medical tests (excluding existing discounted packages) to the University students, employees and their dependants. The Hospital will also provide 10% cash IPD discounts (excluding the medicines/consumables/implants) to all the non insured associates of the University and will provide free local ambulance transportation if any patient is referred to another hospital in Guwahati.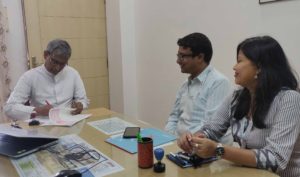 The MoU was signed by Fr. Joseph Nellanatt, Pro Vice Chancellor of Don Bosco University and Sri Manash Baruah, CEO and Director – Operations, Excel Care Hospital.