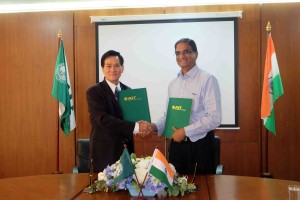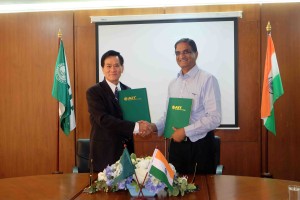 The University has signed a Memorandum of Agreement with Asian Institute of Technology (AIT), Bangkok to offer a five year 'Unified Bachelor Master Degree Programme (UBMDP)', paving a new dimension of collaboration between the University and AIT.
The UBMDP will be offered in 5 branches of Engineering – Civil, Mechanical, Computer Science and IT, Electrical & Electronics, and Electronics & Communication Engineering.
Here are some features of the Unified Programme:
The duration of the programme will be 5 years.
Students who are admitted in this programme will spend the first 3.5 years at Assam Don Bosco University and the remaining 1.5 year at Asian Institute of Technology.
Students will be awarded their Bachelor Degree by Assam Don Bosco University and Master Degree by Asian Institute of Technology, both only at the end of 5 years, upon fulfillment of the requirements of each.
Students admitted to the Unified Programme will be advanced to the second phase at AIT on completion of 6 semesters at Don Bosco University as well as passing the English Language Test to be conducted by AIT.
Students will be eligible to compete for AIT tuition fellowship in the 5th year, based on their performance at AIT till 8th Semester.