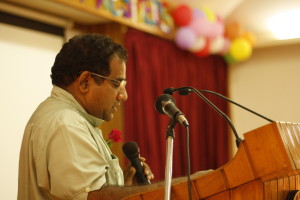 The ADBU's Don Bosco Institute of Social Sciences launched its second Masters program at its Azara campus this academic year at a colourful gathering of all associate departments consisting of Social Work, Psychological Counseling and Educational Leadership. Some 150 students and faculty attended 26 August event graced by the Vice-Chancellor Dr. Stephen Mavely and other dignitaries.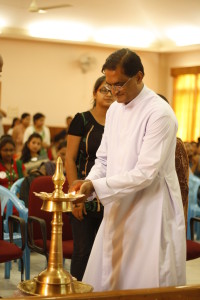 The MSW students organized the event and also welcomed the freshers of all three departments.
The newly launched master's program has six students.
Welcoming students and faculty the course coordinator Holy Cross Father Dr Paul Pudussery said, "the course planning process anticipates future trends… its masterful blend of theory and practice which will assist students to develop the skills needed for coping with the complex demands of current educational policies and practices."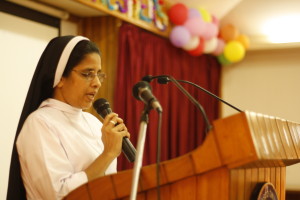 Speaking about student expectations at the end of the course, former principal and student Sr Anice SJC said, "we hope we can be leaders who can engender creativity, be trainers of teachers, facilitators of learning and guide to youth."
Coming on the heels of student expectation speech, the Vice Chancellor staid the fears and assured that "we don't promise to make ready made leaders. However we will help you master new ideas to be able to think out of the box."
He said "the certification you get at the end of the two year program will be on the specific skills you have acquired."
He concluded by encouraging students "to make professors learn something in the process" and wished all "tough and enjoyable time ahead."
Designed in a modular structure, the Educational Leadership Program offers three possibilities for those looking to enhance their skills as leaders and administrators of educational institutions:
a) Postgraduate Diploma in Educational Leadership (2 semesters spread over an year);
b) Masters in Educational Leadership (4 semesters spread over two years); and
c) Masters in Educational Leadership – Executive (2 semesters on campus and two semesters of internship).