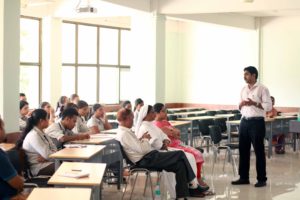 The School of Life Sciences organized a lecture on 'Recent Developments in Food Technology' at Crystal Hall, Tapesia Campus, 4th August 2017.
Dr. R. Thomas, a Research Scientist from ICAR – National Research Centre on Pig (ICAR-NRCP), Guwahati, who delivered a lecture on the topic took the audience through various aspects of pig-meat research and processing. He also gave an overview of the marketing and economic potentials of pig farming.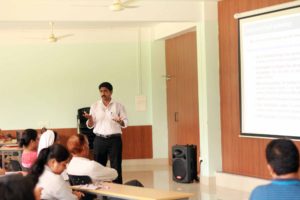 Dr. Thomas is working on the field of Livestock Products and Technology, and has received 'Innovator Award' under India Innovation Growth Programme – 2014 organized by DST – Lockheed Martin Co-operation in association with FICCI and Stanford Graduate School of Business.
The lecture was attended by students and faculty of the School of Life Sciences.