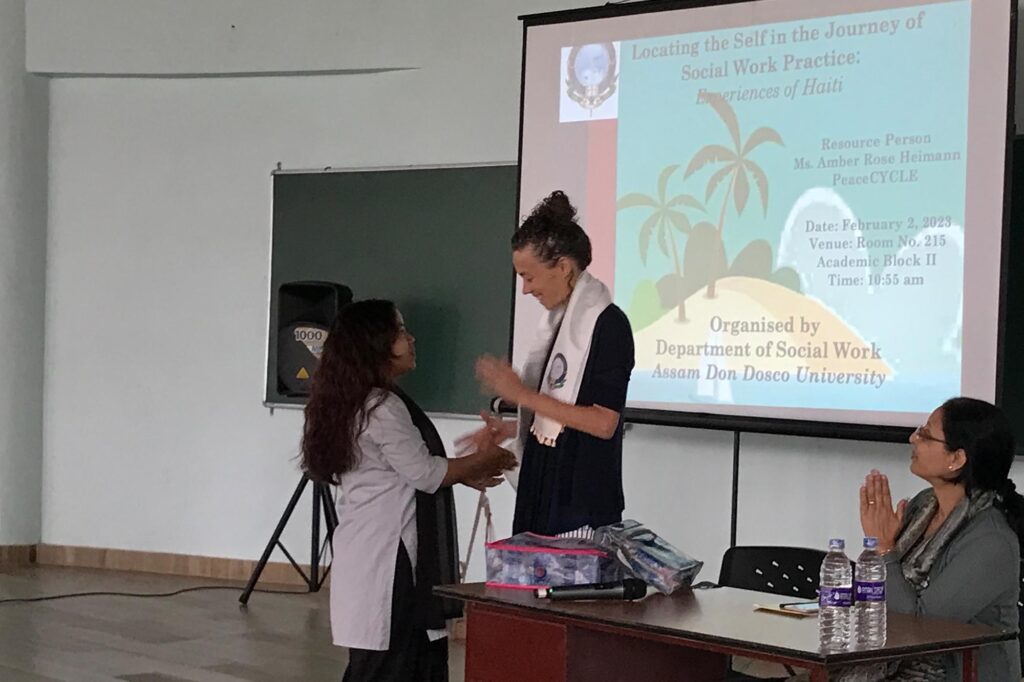 On 2nd February 2023, the Department of Social Work organised a lecture on the topic "Locating the Self in the Journey of Social Work Practice: Experiences of Haiti," by Ms Amber Rose Heimann, a social worker by profession and passion, and, the founder of Peace CYCLE, an organisation based in Haiti.
Ms Rose Heimann shared her journey as a social worker in Haiti- the challenges she faced, the people she met, the perceptions she encountered and the mechanisms she adopted for the common good of the people of Haiti. As a founder of Peace CYCLE, she started a workshop and taught women a method of making bags from waste plastics and provided an avenue for livelihood for the disaster-hit people of Haiti.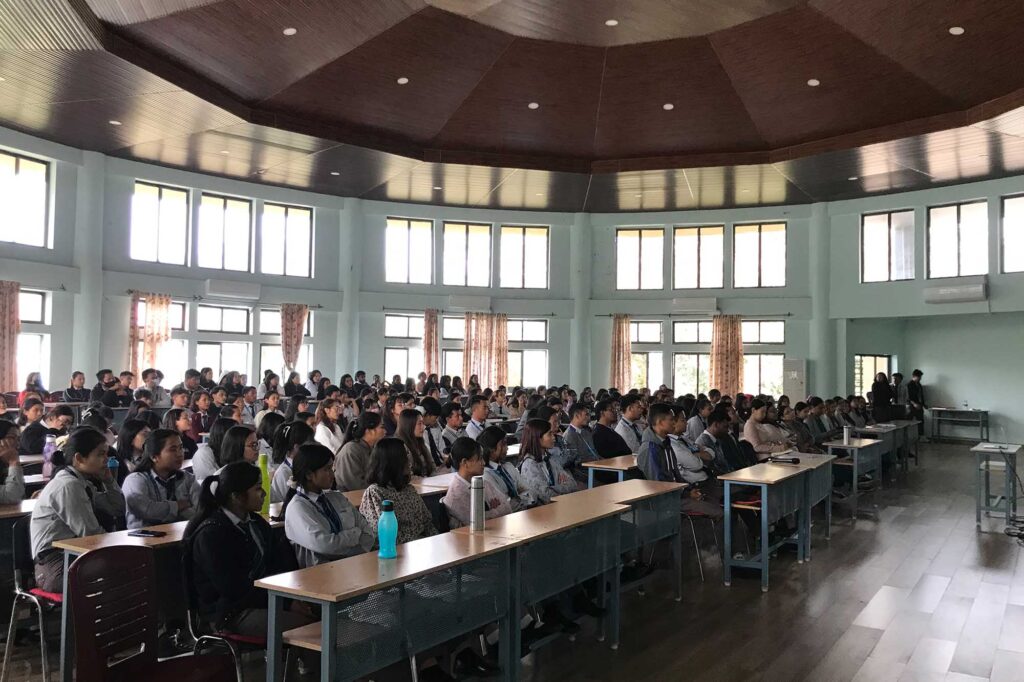 Her presentation triggered curiosity in the minds of budding Social Workers, which was reflected through their involvements during the discussion session. The session was a fruitful and meaningful one.