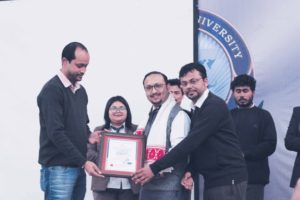 The Mechanical Workshop of the Department of Mechanical Engineering has been certified by International Organization for Standardization under ISO 9001:2015.
The certification has been done to facilitate product development, consultancy and improved teaching and learning.
Preliminary discussion, preparation of workshop as per ISO standard and investigation by a committee from ISO was held and an initial discussion between ISO member Mr Pradipta Kumar Bagchi, Auditor, ISO and faculty and staff of Department of Mechanical Engineering along with Pro Vice Chancellor Fr. Joseph Nellanatt and Dr. Manoranjan Kalita, Director, School of Technology of the university. Based on the guidelines suggested by ISO, the department prepared the workshop under the guidance and monitoring of Mr Ananga Das, Senior Manager, Emami Limited, Guwahati. After a final verification by ISO, the workshop was then certified.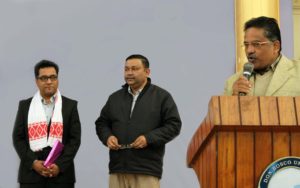 A special assembly was held on 20th January morning at Azara Campus, where Mr Pradipta Kumar Bagchi and Mr Ananga Das, who helped the University in the whole process, were felicitated. Congratulating the University, Mr Ananga Das expressed his hope that the certification of the Workshop will help the University serve mechanical engineering students better.