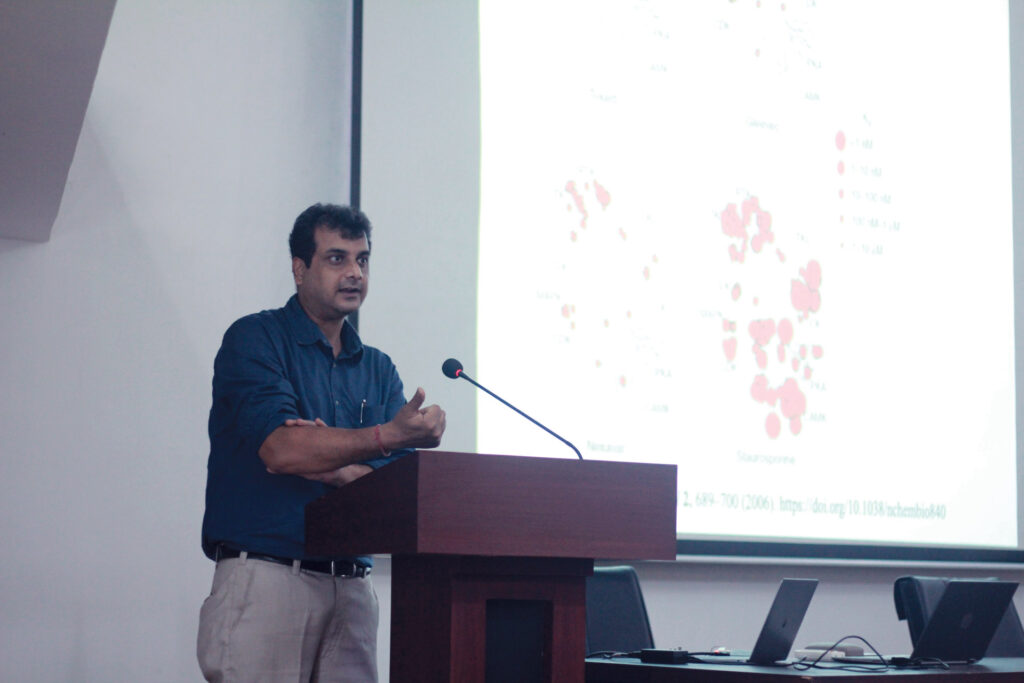 The Department of Biosciences organised an invited talk by Prof. Sachin Kumar from IIT-Guwahati, Department of Biosciences and Bioengineering on 17th March 2022. The talk was divided into two sessions, with the morning session on Genetically Engineered Vaccines and the afternoon session on Drug design and Discovery. The Speaker covered some immunology basics and highlighted the Dendritic cell therapy which is used for treating several types of cancer such as glioma, melanoma, sarcoma, prostate, breast, ovarian and pancreatic cancer. The afternoon session highlighted the upcoming era of repurposing drugs for treatment of various diseases.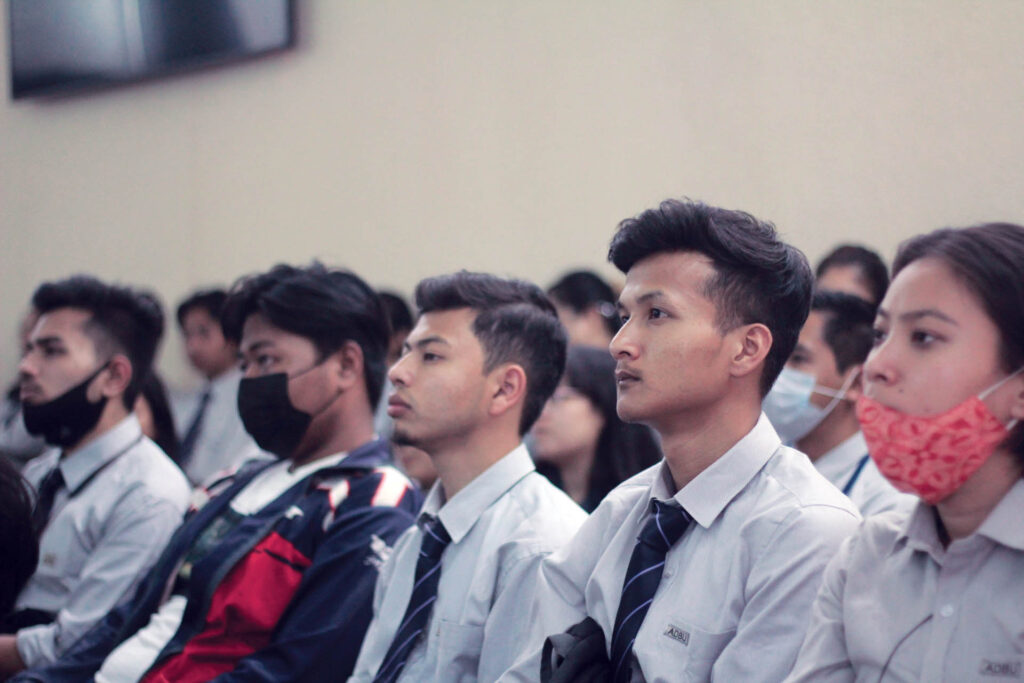 In his feedback on the session, Rynjah Dapboklang, MSc Microbiology, 2nd Semester student said, "We gained knowledge on innovative approaches on drug discovery. We also learned about an expedition called Global Ocean Sampling whose goal is to assess genetic diversity in marine microbial communities and to understand their role in nature's fundamental processes. We also gained information about Protein-Drug Interaction or a Drugome and we came to know about the role of Molecular Docking in drug discovery. Molecular docking could predict both the binding affinity between ligand and protein and the structure of protein-ligand complex which is useful information for lead optimisation. Finally, we also came to know about the 'Omics Revolution' which is an integrated approach combining Genomics, Transcriptomics, Proteomics, Metabolomics, fluxomics for the advancement of systemic sciences and for human disease diagnostic and treatment. Both sessions were very informative".
Insan Hamesha, a student of MSc Microbiology, 2nd Semester said, "The information shared on that program gave us some new perspectives and sowed in us a curiosity of dwelling more into the topics. Although for some of us, the topics might be new and a bit complex, I can definitely say that Professor covered the topics very accurately, quickly, straightforwardly, enthusiastically. It was a great session and I am looking forward to more programmes like this in the near future.
The Programme was coordinated by Dr. Monika Soni, Asst. Professor, Department of Biosciences.