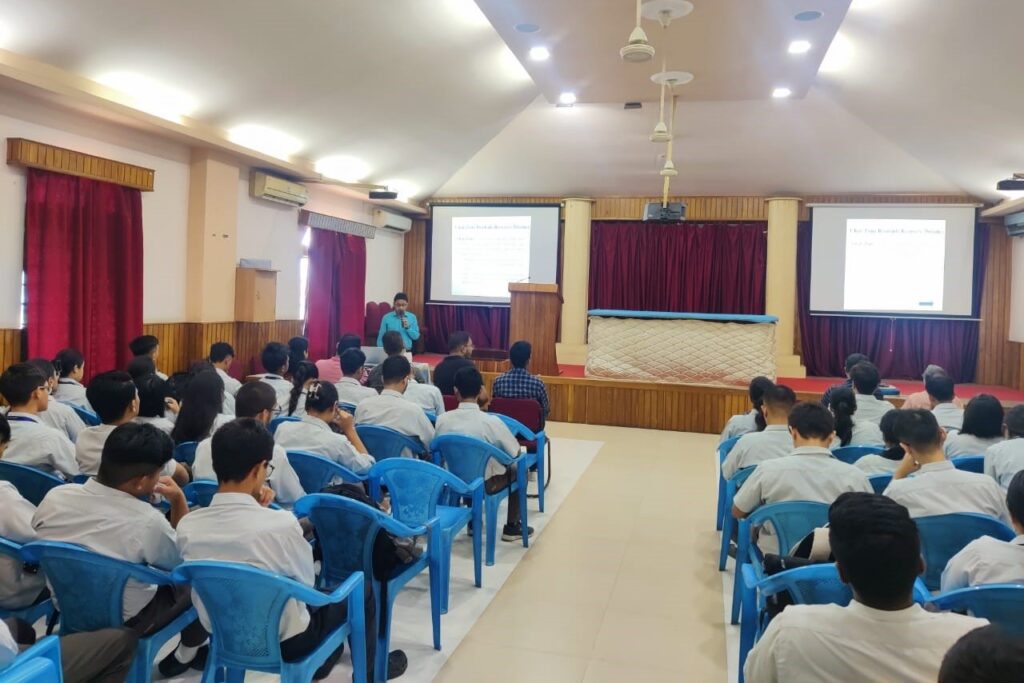 On 19th August 2023, an enlightening and informative invited talk on "Geometric Design and Road Safety" was organized by the Department of Civil Engineering with Mr. Kuldeep Kalita, Technical Officer, Transportation System Engineering Division, Department of Civil Engineering, IIT, Guwahati. Mr Kalita is also a Member of World Transport Research Society and is a Certified Road Safety Auditor. He is also credited to have imparted his knowledge to highway professionals and society through various training programmes conducted by organizations like Assam PWD, Asian Institute of Transport Development.
The talk focussed on the pivotal role of geometric design in ensuring road safety and enhancing transportation efficiency. Mr Kalita shared real-world examples and case studies to illustrate the profound impact of geometric design choices on road safety outcomes. He also addressed contemporary challenges in road safety, such as accommodating pedestrians and cyclists, addressing the needs of differently-abled individuals, and designing for vulnerable road users. Mr. Kalita stressed the significance of adopting a holistic and inclusive approach to geometric design to create roadways that prioritize safety for all.
The programme proved to be a valuable learning experience for the students. His deep insights and practical knowledge offered a unique perspective on the intricate relationship between geometric design choices and road safety outcomes. A total of 97 students attended the talk.