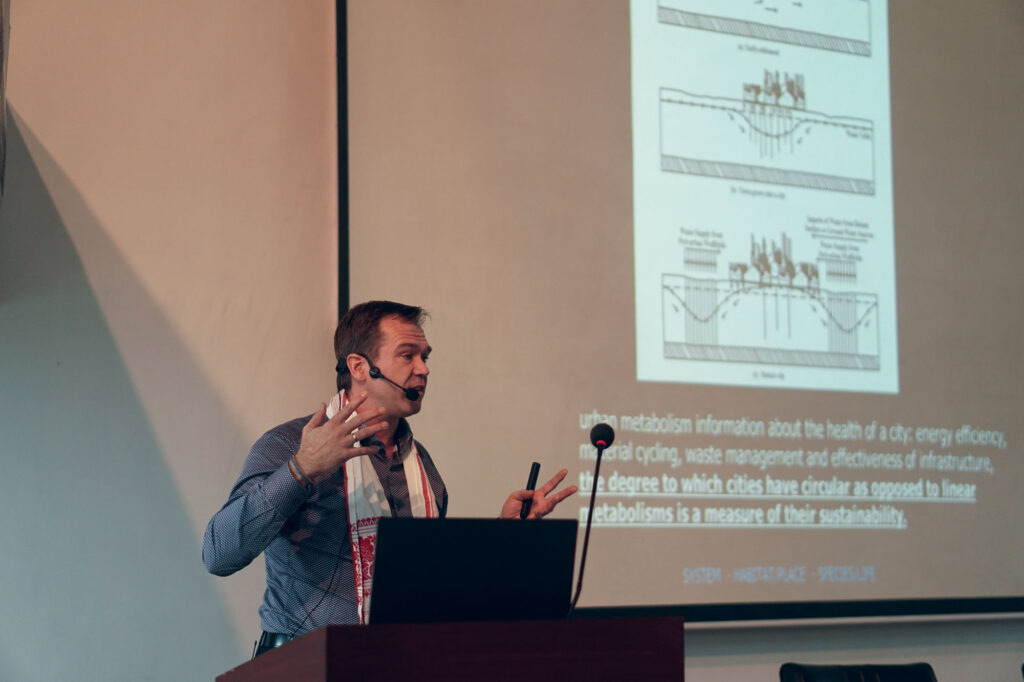 On 8 February, 2023, the School of Fundamental and Applied Sciences and the School of Life Sciences Assam Don Bosco University organized an invited lecture on the topic The Urban Ecosystem as a basis for City Development. The speaker was Professor Nico Tille, Head of the Chair of Urban Ecology and Ecocities Lab at the Faculty of Architecture and the Built Environment, Delft University of Technology, Netherlands.
After he was introduced to the gathering by Dr. Jane Shangpliang, Professor Tille began his talk by stating how urban ecology can have a positive influence in many areas in addition to biodiversity, such as climate adaptation, health, water and energy consumption and circularity. Professor Tille during his talk emphasized on two important aspects. The first one was Networks, biotope and Habitat Creation where he spoke about the Patch Corridor matrix model and creating biotope maps as a link between people and nature and also as a link between Horticulture, Planting and Resilient of cities to improve the quality of life from both social and ecological aspects. The second aspect was Species design Intervention where he spoke about the green building envelope on how to link building to green structure followed by some extra notions and strategies.
After his talk there was an interactive session with the audience. Professor Tille also showed the audience a video on how the TU Delft University Campus serves as a living lab where synergetic design can be used to make cities as natural as possible from system level down to plants and butterflies.
The session was attended by 169 participants.