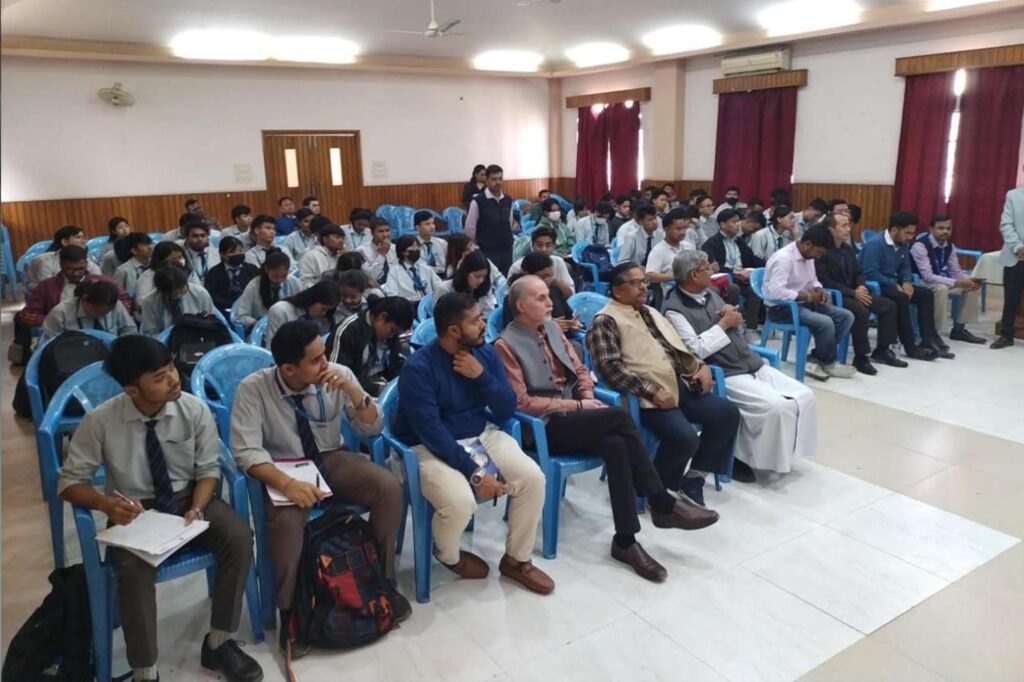 The Department of Commerce and the Department of Management in collaboration with Securities and Exchange Board of India (SEBI) organized a seminar titled 'Investor Awareness Programme' on 3rd February 2023 at the Conference Hall, Azara Campus.
The resource persons were Shri Jangchon Lhouvum, General Manager of SEBI Guwahati; Shri Munna Paul, an officer of BSE; and Shri Pitambar Talukdar who is an officer at Central Depository Services (India).
The seminar was hosted by Shri Anil Kumar Thakur, Executive of Northeast (BSE). In the first session, Shri Jangchon Lhouvum explained about the 'Role of SEBI' in regulating the Indian Securities Market through which the audience gained a lot of knowledges about objectives of SEBI, power & function of SEBI, structures of Indian Securities Market, Securities Market frauds, steps taken by SEBI, etc. This was followed by a talk on 'Stock Exchange' by Shri Munna Paul, who described about the 'Stock Exchange' and shared information on the best time to start investing and 'How' and 'When' should we start investing. The last talk was delivered by Shri Pitambar Talukdar who discussed about the 'Basics of Investment Depository Services'.
It was a successful and wonderful seminar by which we got to know about SEBI and stock markets. Lastly, the seminar was ended by vote of thanks by Head of Management Department, Dr. Amarjit Deb. The seminar received overwhelming responses from the participants.