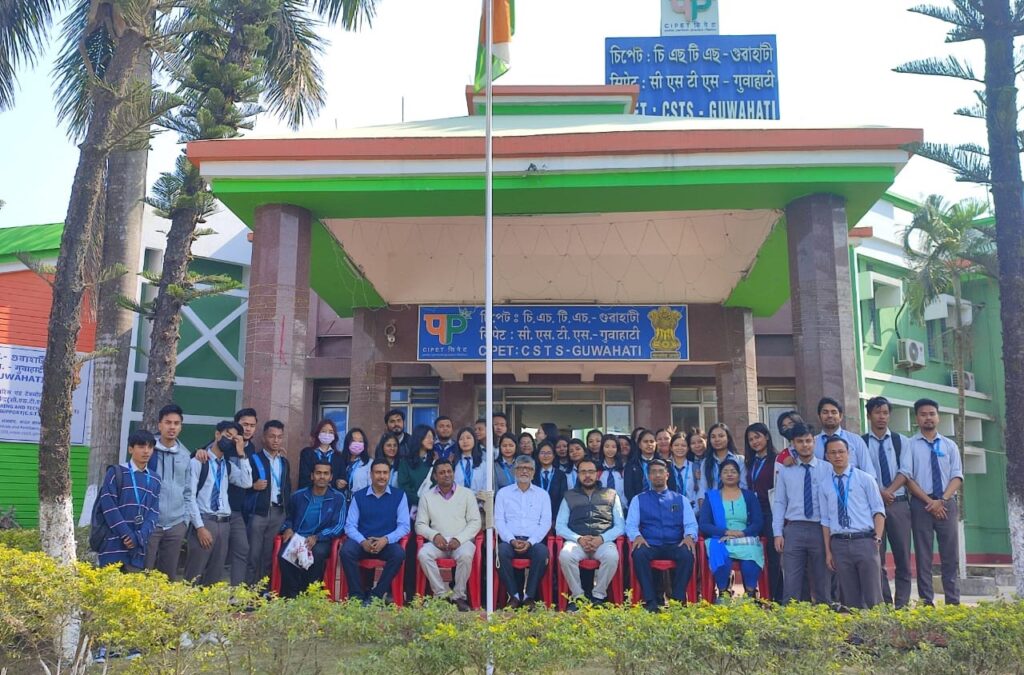 The UG & PG final semester students (43) from the Department of Chemistry visited CIPET, Guwahati on 14th February, 2023.
The goal of this industrial visit was to get an overview of the polymer industry's practical expertise, as well as information about its scope, goals, and various equipment. Students were guided by Dr. Harekrishna Deka, Sr. Technical Officer and his team who explained the roles and functions of all sections including Production, Raw Material, Instrumentation, Utility, Quality Control and Quality Assurance.
The Department convey its sincere gratitude to Mr. S. Y. Shirali, Principal Director & Head, CIPET: CSTS – Guwahati and his team. The students were accompanied by Dr. Jyotirmoy Sarma and Dr. Subhasish Roy, Department of Chemistry, Assam Don Bosco University.