The Academic Year 2015 -16 with a theme 'Don't be afraid to fly' was inaugurated at the School of Technology Atrium on 30th July 2015.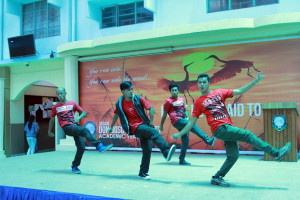 Welcoming the students and parents to the Don Bosco Community, Vice Chancellor Fr (Dr) Stephen Mavely assured the students 'You can win and ride the wind! Don't be afraid to fly!"
Before addressing the gathering, the Chief Guest Mrs. Patricia Mary Mukhim felicitated the Semester toppers of each department of the University.
Addressing the gathering of freshers and their parents listening with rapt attention, Mrs. Mukhim, who is the Editor of Shillong Times, insisted that "talent and passion will help you to take on challenges". Sharing her struggles in getting education, she recalled how she was barred from going to school as her mother could not pay the fees.'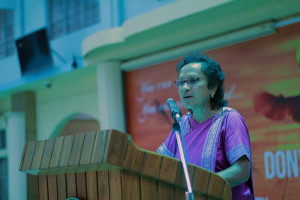 A fearless social activist and newspaper columnist across newspapers all over India on northeast India matters Mrs Mukhim called on students to have "capacity to raise their voices for the voiceless," and "learn to cope with conflicts and to be peace builders."
Known for her social activism and her writings on mining in Meghalaya and Khasi people of the state, Mukhim is a recipient of honours such as Chameli Devi Jain award, ONE India award.
Among other awards conferred on Mukhim include Federation of Indian Chambers of Commerce and Industry FLO award, Upendra Nath Brahma Soldier of Humanity award, Siva Prasad Barooah National award and North East Excellence award,
The Government of India honoured her in 2000, with the fourth highest Indian civilian award of Padma Shri.