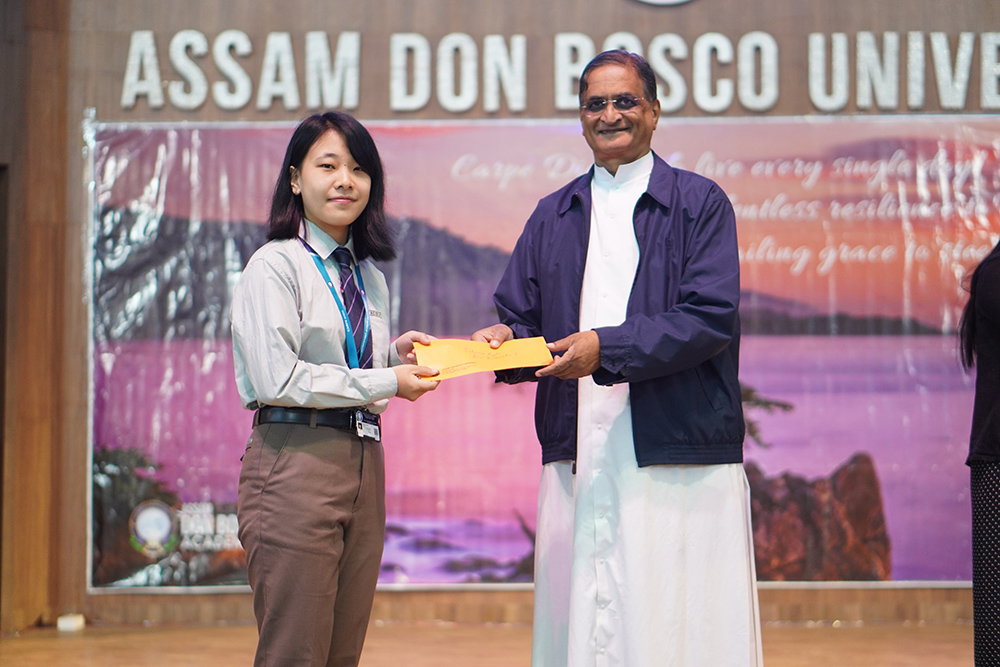 Spring Semester 2023 began with a short inaugural function held both at Tapesia Campus and Azara Campus on 9th January 2023.
In this short function, toppers of Autumn 2022 Exam from each programme were felicitated and given cash awards. A total of 123 students were felicitated.
Addressing the gathering, Fr. (Dr) Stephen Mavely, the Vice Chancellor welcomed the students back saying, "The campus feels empty without the students during the holidays and it is really good to see you back on the campus. For some, this will be your final semester while for some, you still have more time with us here at the University, we wish that God will take care of you while you are here." Sharing with the students how the University is preparing for adopting the New Education Policy with a special focus on Outcome Based Education, he conveyed to the students that there is a huge role students themselves have to play in it – urging them to not merely memorise their lessons but try to grasp the fundamentals and concepts.
'God will take care of you' was presented by the University Choir and Eunice Lalngaihsaki, a student of MSW presented an inspiring and beautiful rendition of 'Rise Up' by Andra Day.