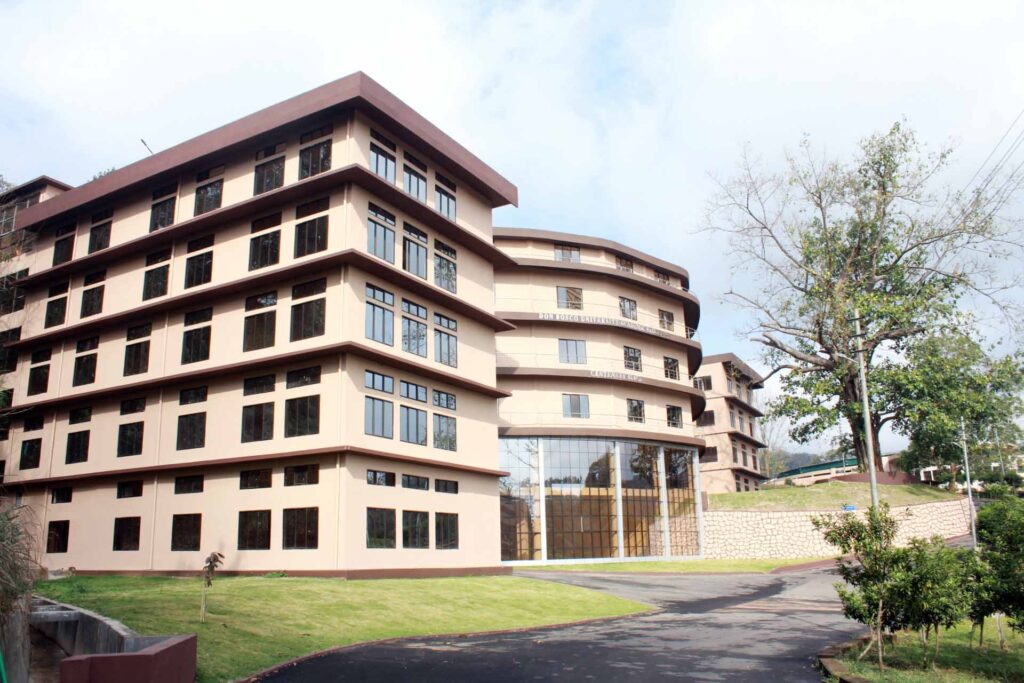 On 30th January 2022, the inauguration and blessing of the newly constructed Academic Block christened 'Centenary Block' in commemoration of the centenary year of the arrival of Salesians of Don Bosco in North East India was held at Tapesia Campus.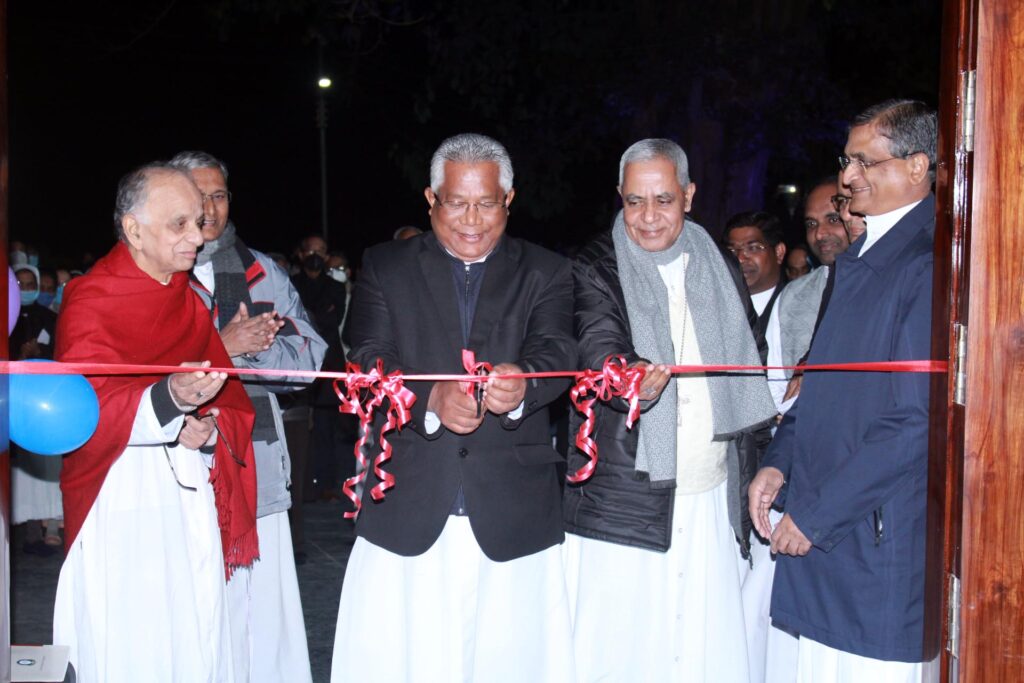 The new academic block, inaugurated by Rev Fr Januarius Sangma, Provincial, Guwahati Province, will host the School of Professional Studies. The inaugural ribbon cutting was followed by the blessing of the newly constructed building by Most Rev. John Moolachira, Archbishop of Guwahati.
In his welcome speech, the Vice Chancellor, Fr (Dr) Stephen Mavely spoke about the challenges encountered in building the largest academic block in Tapesia Campus and gratefully acknowledged the ever-provident God for accompanying the journey of the University since its inception and conveyed his sincere gratitude to the superiors, administrators and confreres of the Generalate and Guwahati Province, Dr Lucchini, Salvaneschi, and foundations like CEI, Porticus, Bachmann,Salesian Procures in Beromunster, Bonn, Hong Kong, Madrid, New Rochelle, Rome, Turin, Vienna.