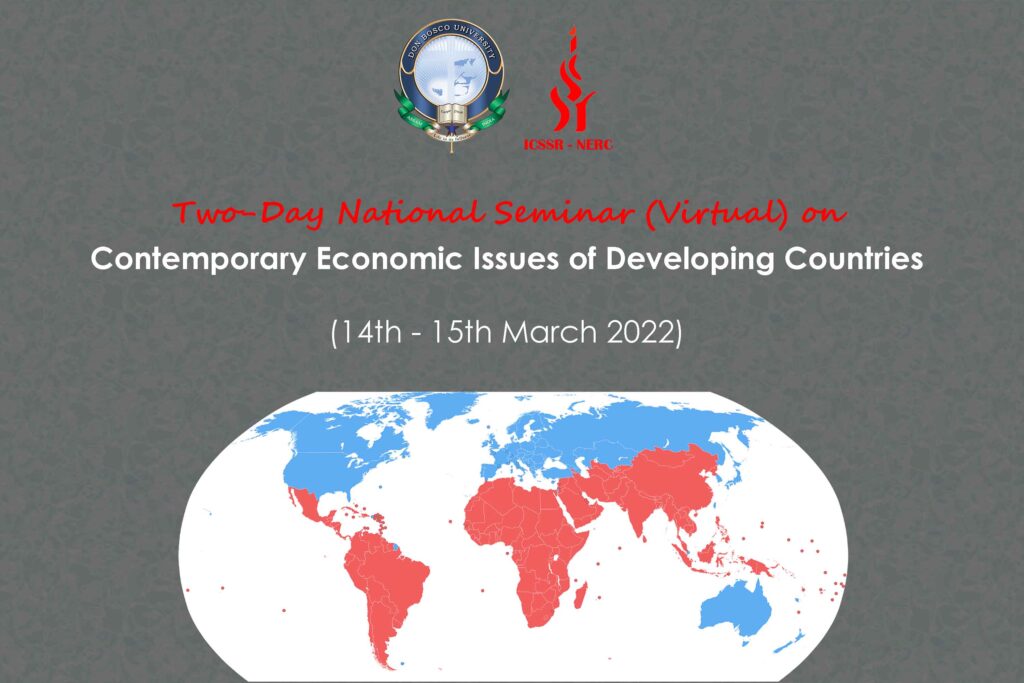 The Department of Economics, Assam Don Bosco University is organizing a National Seminar (Virtual) on 'Contemporary Economic Issues of Developing Countries' on 14 – 15 March 2022.
Follow the link to register: https://forms.gle/iSvuieeBLz96KN576
Manuscripts including Original Research Papers, Review Papers, Case Studies, etc. are invited on the following sub-themes:
Agricultural Development and related issues
Education and Economic Development
Health and Economic Development
Finance, Banking, Insurance and Financial Inclusion
Industrial Development
Government Policy Issues and Challenges
Human Capital Formation and Employment Issues
Gender and Diversity
Infrastructural Development and Environmental Sustainability
Impact of COVID-19 on Developing Countries
[Good-quality papers will be published in a volume of an Edited Book with ISBN]
Participants are requested to send their full paper in MS Word in Times New Roman with 12 point font and 1.5 line spaces. Abstract should not exceed 300 words. The last date for submission of abstract or full paper for the seminar is 1st March, 2022. Full papers can be submitted to the Organizing Secretary of the seminar Dr. Polakshi Bhattacharyya Baruah on the following email ID.
Email: [email protected]
Cont. No.: (+91) 6362771019