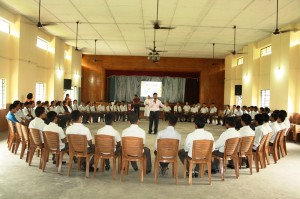 The ADBU Campus Ministry Department started off a series of Student Development Programme for the freshers at Azara Campus. There are four weekend programmes lined up for the new students in August.
The Civil Engineering batch of 60 students started the series, Friday 2nd August.
A team of three
resource persons from Don Bosco Institute Guwahati under the leadership of DBI Associate Director Fr V.J. Abhilash, DBI Deputy Director of Youth Department Sr Sania FMA and DBI Youth Department faculty member Ms. Pinky animated the day-long sessions.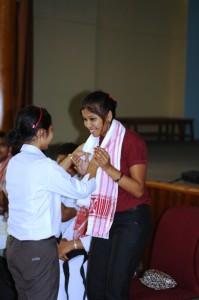 The programme included ice-breaking and group dynamic sessions, followed by youth orientation and personality development as well as team building exercises.
The Campus Minister Dr (Fr) Francis Fernandez took time to conduct an afternoon session on the university, its vision, mission and motto.
Over 300 new students are expected to undergo this programme assisted by ADBU faculty members.