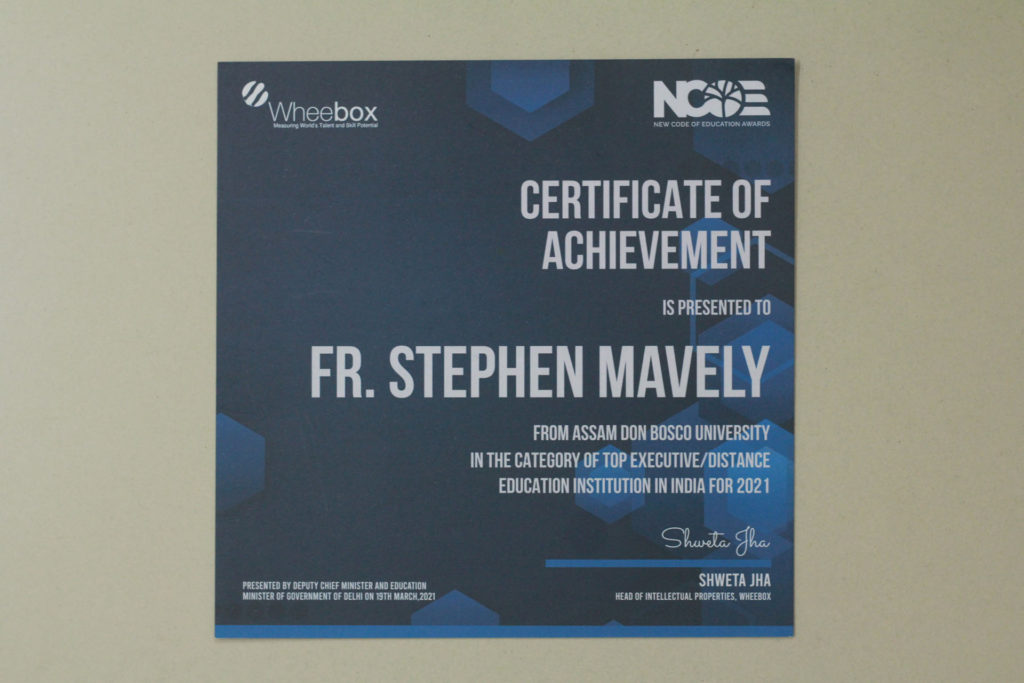 Fr. (Dr) Stephen Mavely, the Vice Chancellor has been awarded 'New Code of Education Awards 2021' under 'Top Digital Enablers in Executive/Distance Education Category' by Wheebox. This award was adjudicated by Prof. Anil Sahasrabudhe, Chairman, AICTE; Dr. (Mrs) Pankaj Mittal, Secretary General, Association of Indian Universities; and, Dr. Prem Singh, Member, Higher Education, NITI Aayog.
The Award recognizes the determination and resilience of the leadership at the University which resulted in a quick and smooth transition from on-campus to a fully online mode of teaching-learning at Assam Don Bosco University since March 2020. Responding to the need of the hour, the University designed online examination platform and have successfully conducted multiple proctored online examinations which benefitted the students greatly as they graduated on time in spite of the pandemic.
Wheebox is a Global Online Talent Assessment Company empowering businesses, academic institutions, sector skills councils and government with deep talent insights while enabling better hiring and development decisions.