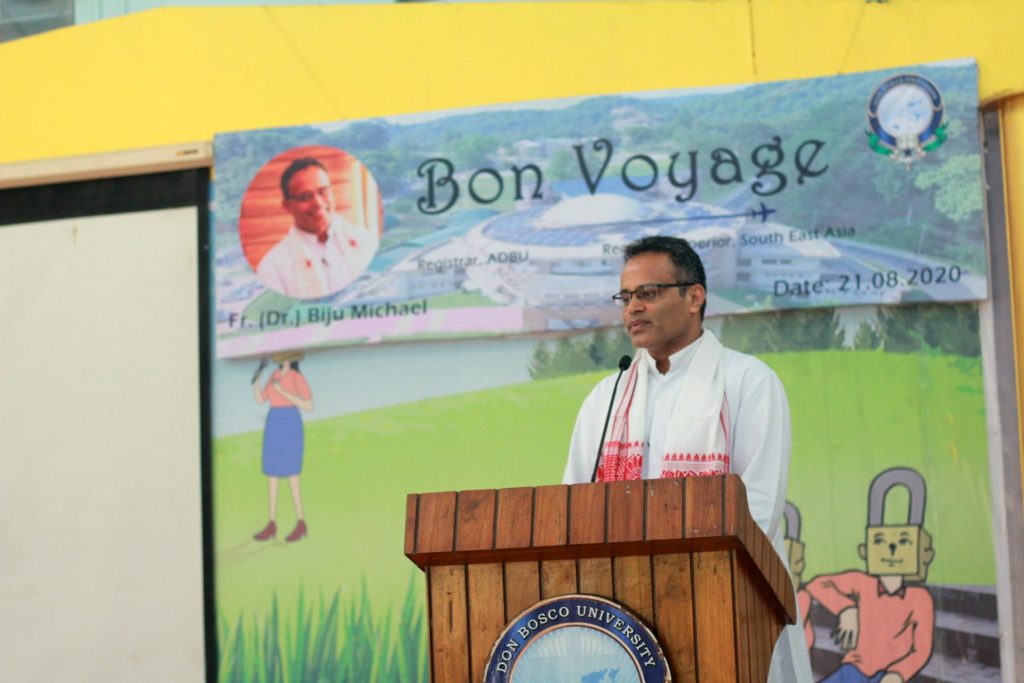 The University on 21st August 2020 bade farewell to its Registrar, Fr.(Dr) Biju Michael who has been elected as the Regional Councillor of the Salesians of Don Bosco for South Asia Region. A short gathering was held at Azara Campus where various Directors and the Vice Chancellor Fr.(Dr) Stephen Mavely expressed their gratitude to him for his service at the University.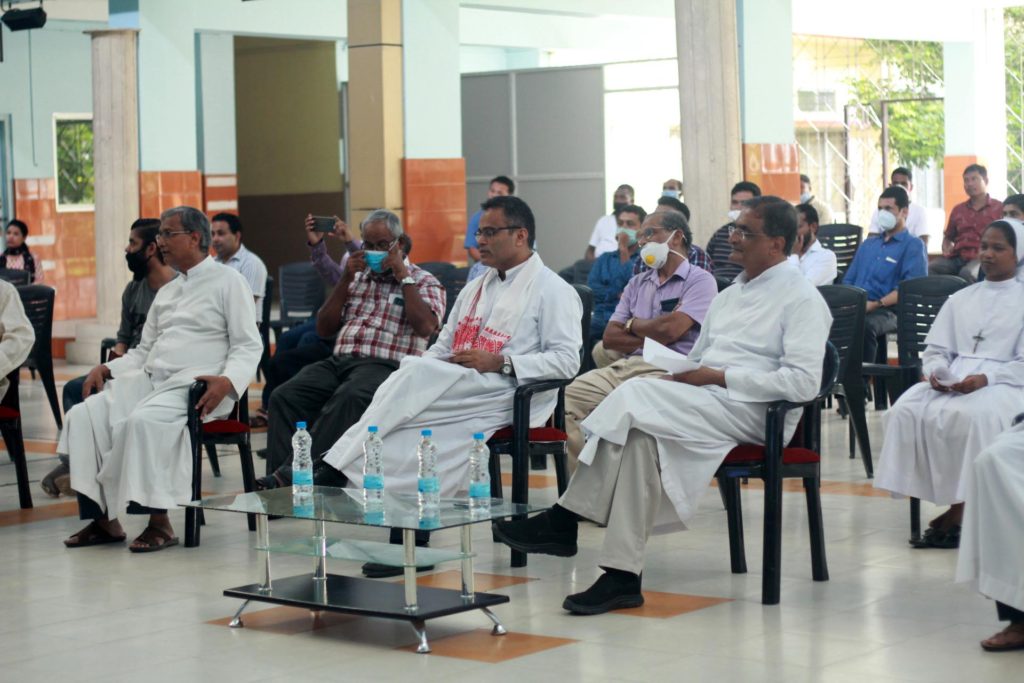 Fr. Biju Michael joined the University as a Registrar in 2017 after being a Dean of the Salesian Theological Studentate 'Ratisbonne' in Jerusalem from 2011 to 2017. His contribution as a Registrar at the University will be fondly remembered in the annals of the University's history. The University wishes him Godspeed in his new mission as a Regional Councillor of South Asia.
On this occasion, the new Registrar Fr. (Dr) Johny Jose was also introduced to the University faculty and staff. He was the Principal of Don Bosco College, Kerala from 2006-2020 and holds a PhD in Computer Science and Engineering.