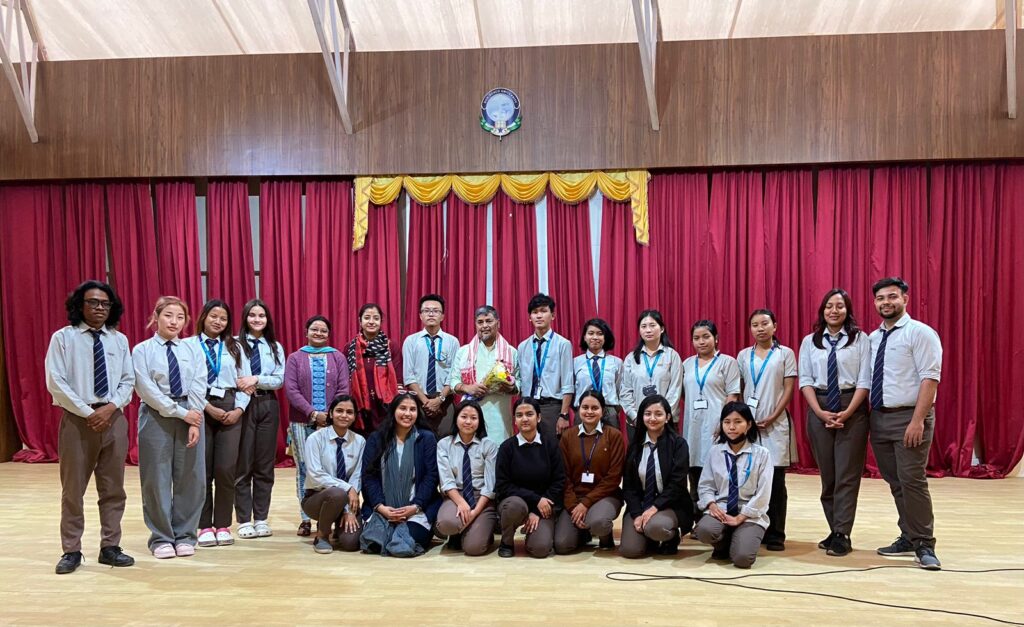 The Drama and Theatre Club of the University organized a workshop on the Art of Drama on 20th February 2023 in the Auditorium of Academic Block-V.
The invited resource person for the workshop was Dr. Naren Patgiri, a renowned drama and theatre artist of Assam. He is a retired faculty member of the Department of History, Guwahati College, Assam. Dr. Patgiri has many distinguished recognitions in the field of Drama and Theatre Art. He has directed many plays and theatres with children as well as adults.
Dr. Patgiri, while addressing the participants, emphasised on the depth of acting and theatre as a profession. He shared many detailed intricacies of stage play, stage management, division of the stage, punctuality and time-bound performances, honesty of the actors and dialogue delivery. He also discussed the importance of set design, costume design, characters, plot, and symbols. Dr. Patgiri also explained about the layers hidden in dialogues of the characters. The workshop ended with different activities with the participants that included trust-building activity, memory-enhancement activity, prompt reaction and team work activities.