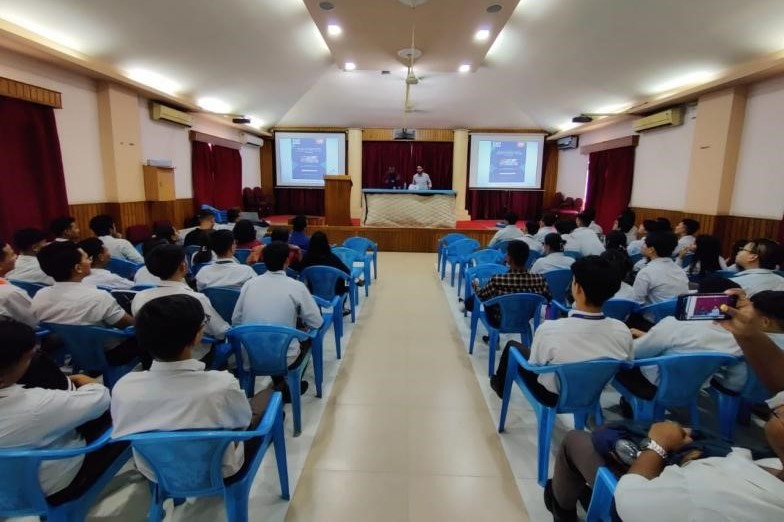 On October 4, 2023, the Department of Civil Engineering organized a comprehensive demonstration in the conference hall. The purpose of this demonstration was to compare and differentiate between "Star Weather Shield Cement" and "Star Normal Cement". The main objective of this demonstration was to educate the attendees on the unique properties, advantages and disadvantages of Star Weather Shield Cement compared to traditional Star Normal Cement and how Star Weather Shield Cement can improve the resistance and durability of structures, especially in regions with adverse weather conditions.
The demonstration was conducted by Mr. Bijoy Saha, Deputy Head of Star Cement, Sonapur, in charge of Lower Assam, and Mr. Shyamal Das, Technical Officer.Their presentation provided valuable insights into the benefits of using Star Weather Shield Cement instead of Star Normal Cement, with a particular emphasis on its suitability for regions with adverse weather conditions.
A total of 56 students of Civil Engineering (BTech Fifth Semester) along with faculty members participated in this event.